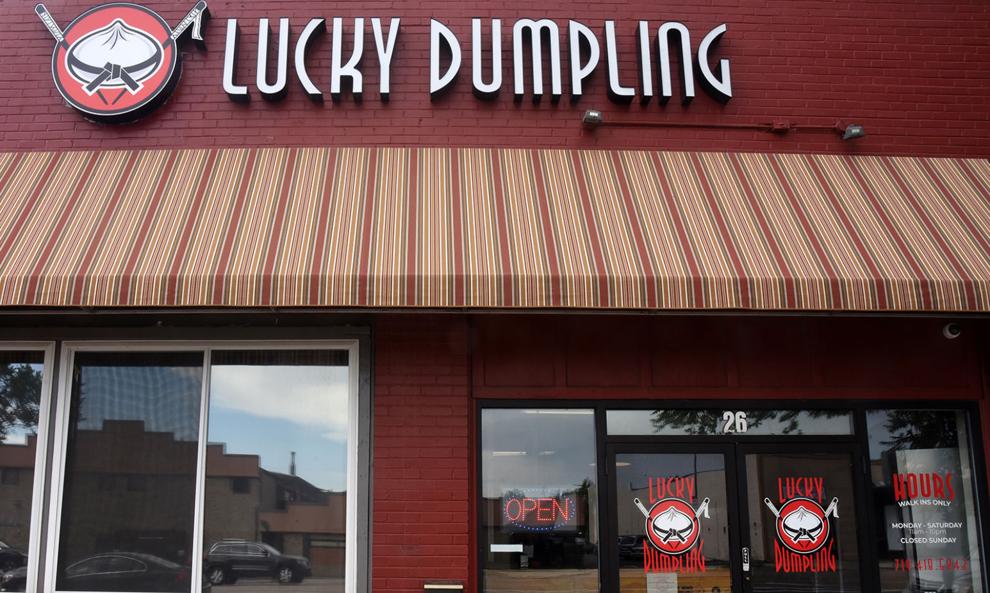 It felt fortuitous that Brother Luck's was the first face I saw when entering Lucky Dumpling, his newest restaurant. I recalled my first exposure to his cuisine in the very same space many years and dining experiences ago.
Lucky Dumpling is on the eastern fringe of downtown in the former Triple Nickel Tavern. The bar vibe has vanished, and in its place is a fun, hip Asian-fusion eatery where I had trouble not ordering everything on the menu.
Be sure to go with plenty of dining companions, since this is the best way to sample the most variety. Our server was well-versed in the menu, which was helpful, but his timing was off when it came to being fully engaged. He neglected to ask about drinks while filling our water glasses. Nor did he offer wonton chips until just before our orders were brought to the table. Yes, these are little things, but they make a difference. He was training a new server and I can only hope she doesn't follow his example. Although she will benefit from his knowledge of the cuisine, something we appreciated.
The menu is divided into several sections: dumplings, bowls, small bites, large plates and sweets.
The handful of dumpling options offers a range of flavors and fillings. Each order is composed of six beautifully steamed, off-white dumplings with pinched sides. We started with the ginger pork chive, which arrived in a bowl partially filled with a subtle fish broth (dashi) for dipping. The shredded Thai basil was a nice touch. We decided to also sample the green curry shrimp dumplings($9). These featured a coconut lime broth with habanero jam which paired nicely with the shrimp encased in the soft pale-green crescent-shapes.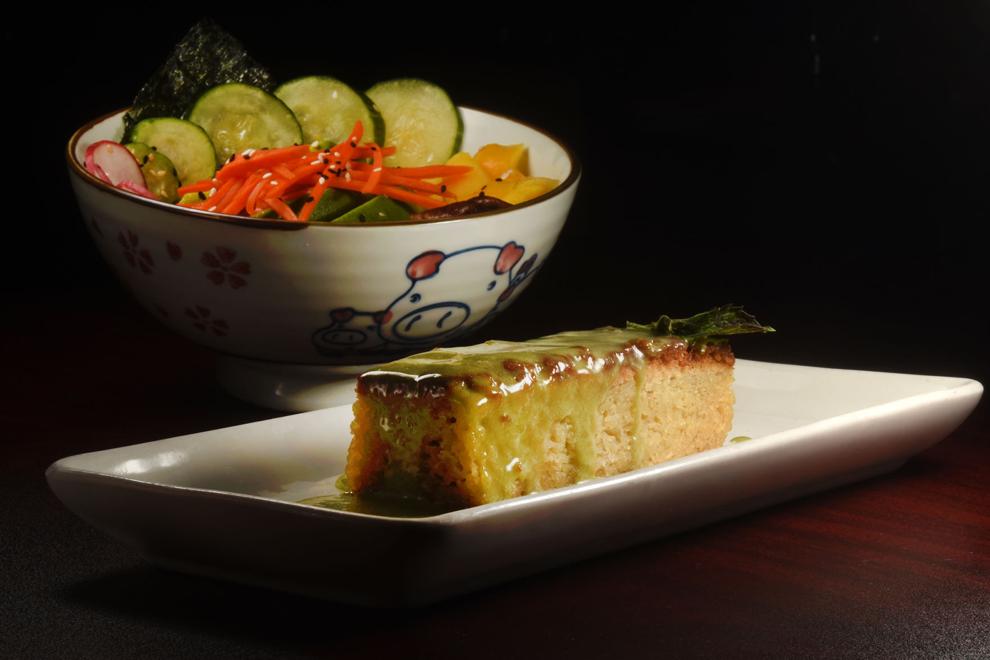 The avocado bowl caught my attention thanks to the list of ingredients, which in addition to the namesake include mango, sticky rice and shitake mushrooms. It was much more. A rainbow display of sliced radishes, cucumbers, jalapenos and carrots topped with black and golden sesame seeds made this the most photogenic dish we had. Yet, it proved to be more about looks than tastes. Somehow it didn't all come together, perhaps because the mango was not fully ripe and the rice not so sticky.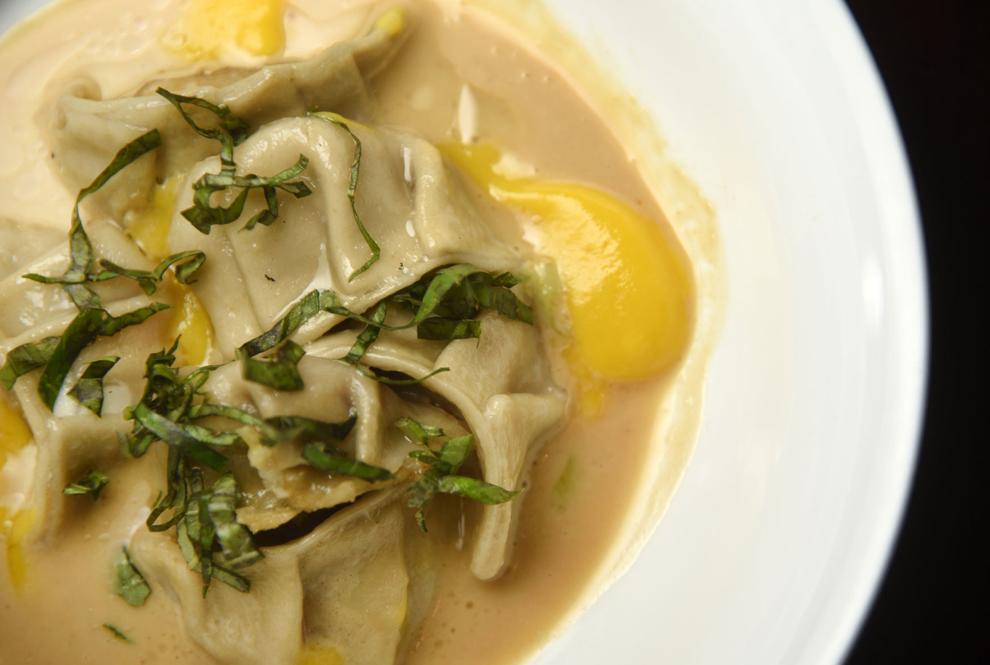 After seeing a few plates of the chicken and dumplings ($13), I know that will be something I definitely order next time. The golden pieces of fried chicken, dumplings and bao bun were eye-catching.
We did try the bao buns ($8). Pork belly, slices of cucumber, radishes and carrots in the puffy bread were surprisingly airy and the order of two could have easily been doubled for maximum enjoyment.
Also on the small bites side of the menu is the dish that sent Luck home from his stint on "Top Chef" season 15: His Not-so-German eggrolls ($8). These crispy eggrolls filled with duck confit, shredded cabbage and apple eggrolls with a duck-fat mayo (which tastes much better than it sounds) are absolute winners.
We did not sample any large plate options. Again, my next visit will include the Gochujang beef short ribs ($20), Szechuan beef and lemongrass shrimp scampi ($15).
Desserts include several mochi, a Japanese, glutinous short-grain rice cake, as the base. The mochi butter cake ($5) was a dense, slightly sweet pound cake. The texture is off-putting since it's chewier than what expects with a butter cake, but the flavor is satisfying.
Overall, our meal at Lucky Dumpling was our good fortune.
LUCKY DUMPLING DETAILS
Address: 26 S. Wahsatch Ave.
Contact: 418-5843; luckydumplingco.com
Restaurant character: Asian fusion restaurant
Rating total: 4.33 of 5 forks
Food: 4.75 of 5 forks
Ambiance: 4.5 of 5 forks
Service: 3.75 of 5 forks
Hours: 11 a.m. to 10 p.m. Monday–Saturday (closed Sunday)
Entrees: $7-$20
Alcohol: Yes
Credit cards: Yes
Vegan options: Yes
Outdoor dining: Yes
Gluten-free options: Yes
Wi-fi: Yes
Facebook: Yes
What's online as of Aug. 14.:
• No votes on Foursquare
• 3.5 of 5 stars based on 84 reviews on TripAdvisor
• No votes on Zomato
• 4.5 of 5 stars based on 7 reviews on Yelp
Excellent rating on April 29 by El Paso County Public Health.