The Olympics might be happening on the other side of the world, but the Summer Games won't feel so far away this weekend.
And you won't just have to watch the action on TV.
A celebration fit for the Olympics is coming to downtown Colorado Springs on Saturday, featuring a day of live music, food vendors, a beer garden and sports exhibitions and demonstrations.
Dubbed "The Downtown Celebration — Tokyo," the free event will include a live broadcast of the Olympic Games on a big screen, near Costilla and Sierra Madre streets. In conjunction, the museum is hosting the Tokyo Games Fan Fest Thursday through Sunday from 10 a.m. - 10 p.m.
The Summer Games, initially scheduled for last summer, were postponed a year because of the coronavirus pandemic. The Games are scheduled to proceed through Aug. 8.
Just like the Summer Games were postponed because of the pandemic, so were festivities planned in Colorado Springs.
The event is just the kind of thing that should happen here, as Colorado Springs has come to be known as "Olympic City USA" and is home to the U.S. Olympic & Paralympic Committee headquarters.
That's why Colorado Springs Sports Corp. organized such an event in 2012 to mark the London Olympic Games, according to the company's CEO, Doug Martin.
"It's a huge part of who we are, being Olympic City USA," Martin said. "It makes sense to do something special to bring the community together."
The delay makes the event even more special, Martin said.
Festivities include live music from bands such as Martini Shot, Hickabee and Wirewood Station. There will also be performances from Denver Taiko, a group that shares the art of traditional Japanese drumming, and acrobatic trampoline performances from The Flying Aces.
Martin and his team also are bringing in three U.S. Olympians for Q&A sessions and autographs.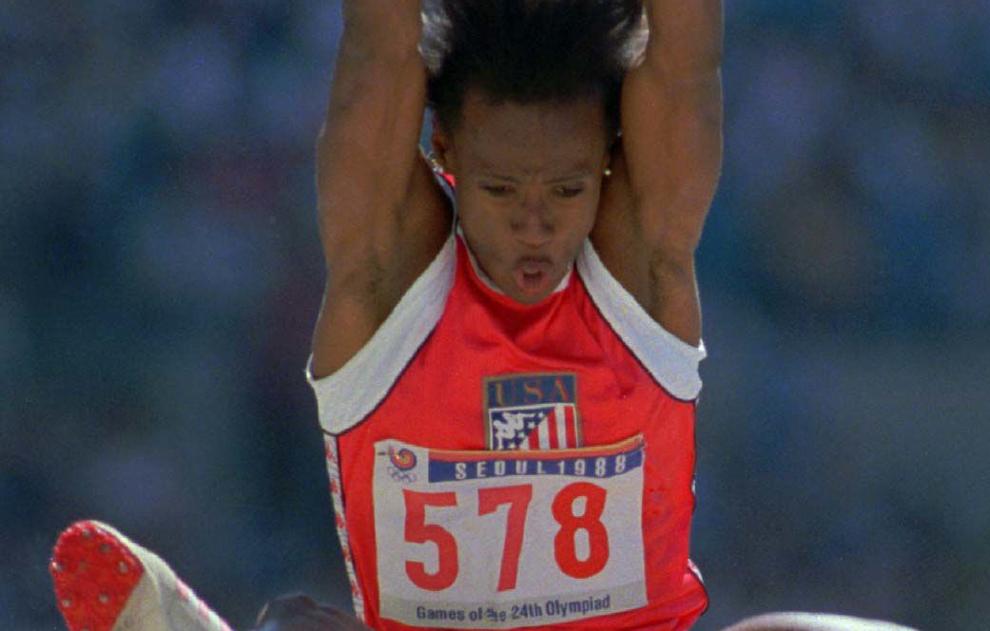 That includes Jackie Joyner-Kersee, who is ranked among the all-time greatest athletes in the heptathlon as well as long jump, along with speed skater Bonnie Blair and Paralympian McKenna Geer.
The downtown event is being held along with the Tokyo Games Fan Fest from Thursday through Sunday at the U.S. Olympic & Paralympic Museum. At the fest, visitors to the museum can cheer on Team USA on a 50-foot screen. There will also be Tokyo-themed food and beverages and the chance to learn about triathlon, figure skating and wheelchair basketball from some of the top athletes in each field.
As Martin said, both events will provide an opportunity that's not even happening in Tokyo, as spectators are not allowed at the Summer Games.
"This is probably as close as you can get to the Olympics in this specific year," Martin said. "You're going to feel that Olympic spirit here in a way unlike any other city in the country."