In New York City or Los Angeles, delicatessens are as ubiquitous as bus stops. Woodland Park doesn't have those, but it has a rare find in Joanie's Deli.
An assortment of Boar's Head meats and cheeses piled thick and high on a choice of breads is not the only indication of Joanie's deli know-how. Quick service, fresh ingredients and an array of breakfast and lunch items that go far beyond standard sandwich options accentuate the point.
Joanie's is popular among locals and tourists, as evident from the out-of-state license plates in the parking lot. It also appeals to hikers. I'd been hiking with friends and met another group in line that also had just completed a trail outing.
I've been to Joanie's several times and have yet to be disappointed. I get the feeling that if I were dissatisfied, the staff would take it as a personal affront and make it right. Every worker in the place wore warm, genuine smiles.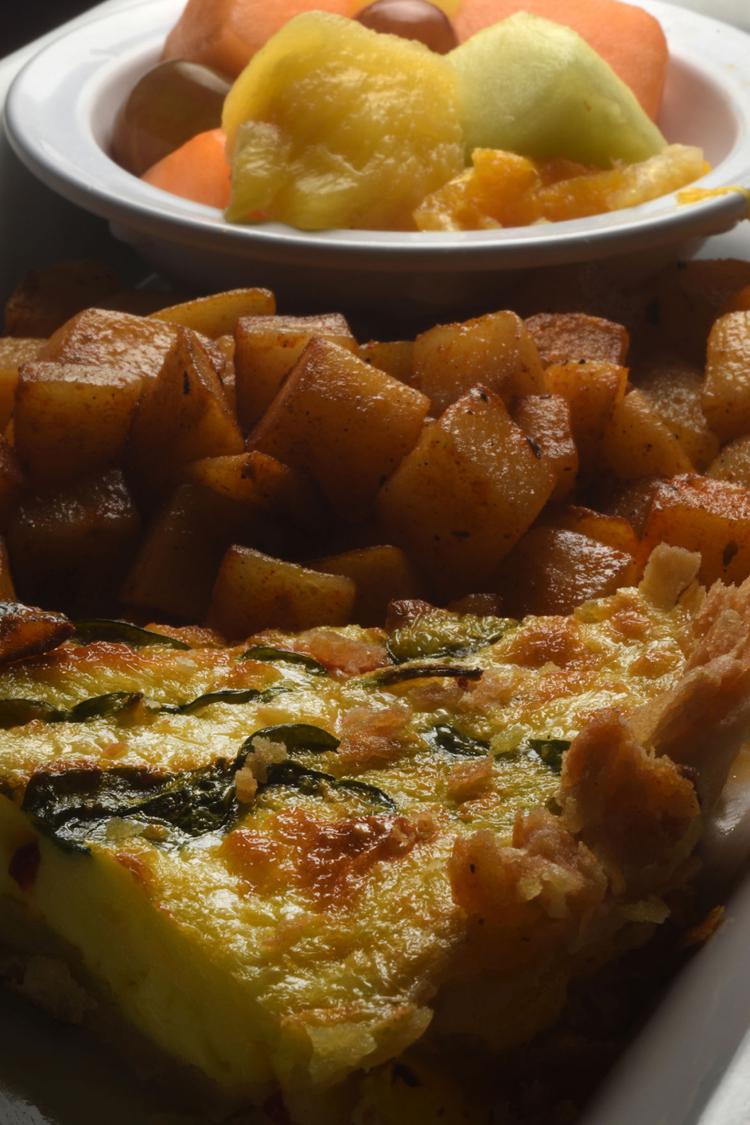 Breakfast is served from 7 to 11 a.m. weekdays and until 1 p.m. weekends. We timed it right to enjoy a bagel sandwich with scrambled eggs, cheese and bacon ($7.69). Other breads are available, but the bagels are chewy, a perfect stage for the ample ingredients, and there was no scrimping on the bacon. It's served with fresh fruit (pineapple and melon the morning of our visit).
The menu also offers huevos rancheros, French toast, breakfast burritos and quiche, among other items. The type of quiche changes daily. I've enjoyed a rendition that was chock-full of roasted red pepper, Italian sausage and provolone served with breakfast potatoes and fresh fruit ($7.09). The buttery, flaky crust makes this seem a much more decadent choice than it is. The daily quiche is also available as a lunch entrée served with soup.
Potatoes are another side option, although in some cases there's an upcharge. At first glance, the Joanie's Breakfast Plate ($7.49) seems standard, featuring scrambled or fried eggs, bacon or sausage. The twist comes in the choice of toast or bread pudding. House-made bread pudding no less.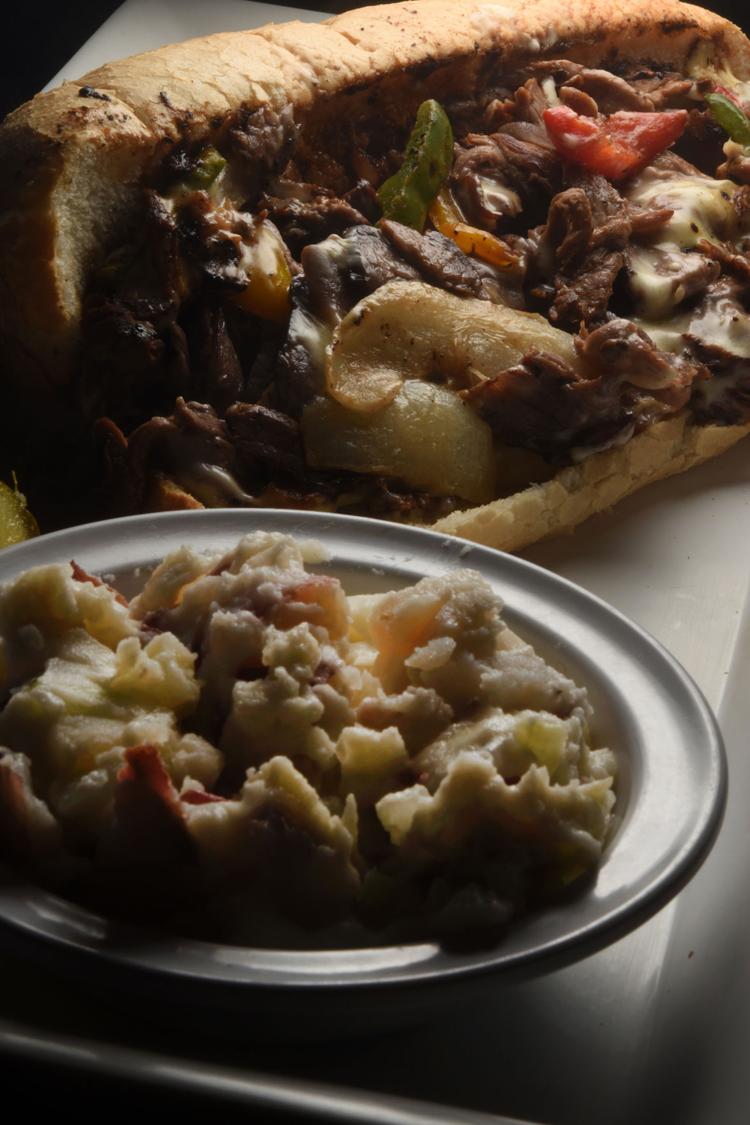 Sandwiches are a delicatessen's, well, bread and butter. Although in this case, it's more like Dijon and rye or mayo and sourdough or even horseradish and hoagie rolls, among other possible combinations. Ciabatta, wraps and gluten-free bread are options, too.
The Italian sandwich is thickly layered with salami, ham, pepperoni, lettuce, tomato and provolone. It comes with a choice of bread; my selection of sourdough was a poor one. My bad. The hearty ingredients should be enclosed in a hoagie, which keeps its shape better than sliced bread. Still, the quality and quantity of the meats are impressive. So was the house-made potato salad, which was creamy and appropriately lumpy.
It's a hit and miss venture with the Philly cheesesteak ($11.19), not in terms of flavor but availability. Thinly sliced beef with grilled onions and green peppers are served in a hoagie roll. Melted cheese binds everything together.
Sliced deli meats are available for sale by the pound, and an assortment of fresh-baked cookies, brownies and pastries serve as hard-to-resist temptations. Along with the range of sandwich and breakfast possibilities, Joanie's menu also includes soups and salads, including the popular apple walnut house specialty with fresh-made raspberry vinaigrette. I already know that next time I visit, I want the chicken pesto melt and a chunky monkey brownie.