Death, taxes, the progression of time — all unavoidable facets of life.
Artist Janet Echelman thought they were until she stumbled upon the work of Richard Gross, a scientist in NASA's jet propulsion laboratory who studies fluctuations in the Earth's rotation. She contacted him, and they've been conversing over the past decade about their shared passion.
"A day isn't fixed," Echelman said. "It's actually shifting and modulating. We just couldn't measure it before."
That tantalizing morsel of information inspired Echelman's Earth time series. Her first piece, "1.26," premiered in Denver's Civic Center in 2010, titled as such due to the global effects of the 2010 Chile earthquake, which resulted in the 1.26-microsecond shortening of a day.
Echelman's installation "1.8 Green Mountain Falls" will debut July 4 during the Green Box Arts Festival in Green Mountain Falls and remain up through August. The title refers to the microseconds that the Earth's day was shortened due to the earthquake and tsunami that hit Tohoku, Japan, in 2011.
Her work has been displayed on five continents, including in Vancouver at the 2010 Winter Olympics and at San Francisco International Airport, Portugal, Beijing, Boston, New York and London. She's the recipient of a Guggenheim Fellowship and was named Architectural Digest's 2012 Innovator for her work. More than a million people have watched her 2011 TED Talk "Taking Imagination Seriously."
"The work, in a larger sense, is about embracing change and becoming more aware of the impact of one part of the world on another, and of human action on the cycles of nature around us," said Echelman, who'll be in the state this summer to install the work. "For me it's also stepping back to see a larger scale in time and place as human beings."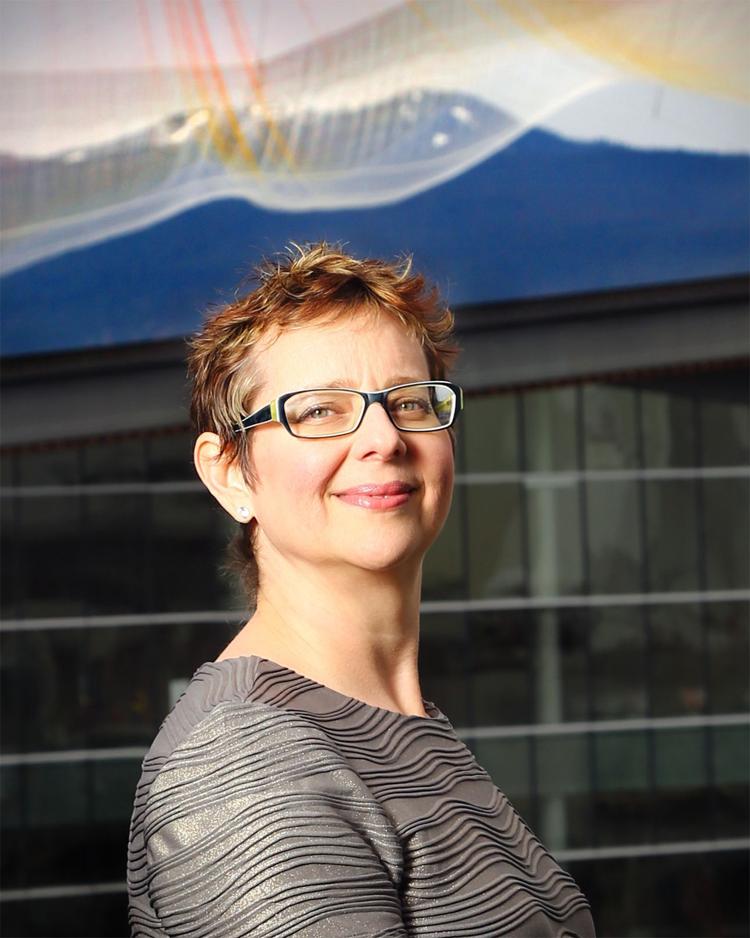 Though the installation's location hasn't been finalized, Echelman said the aerial project likely will be suspended over Gazebo Lake. The project spans 250 feet, and the sculpture is about 100 by 45 feet. It consists of structures and high-tech materials, including fishing net, atomized water particles and the same fiber NASA used to tether the Mars Rover, that respond to the forces of nature, including wind, water and light.
"It is a soft, fluidly moving, adapting sculptural form," Echelman said. "When one point in the sculpture moves with the wind, every other point is affected and changed where they lie in space. The shape of the sculpture is always in flux, a reminder to us of our fluid place in the physical world."
The arts festival began as an artist-in-residency program featuring acclaimed choreographer Larry Keigwin's dancing troupe, and it grew into an event that now attracts 750 to 1,000 attendees. The 10-day celebration features nationally known music and dance acts, the culinary arts, and other classes and activities including yoga, silversmithing and stargazing.
Contact the writer: 636-0270