I had plans to review a certain restaurant, but I got the address confused and instead walked into Steel Pan PNP — and I'm glad I did.
What could have been an embarrassing situation became a serendipitous discovery: Detroit-style pizza.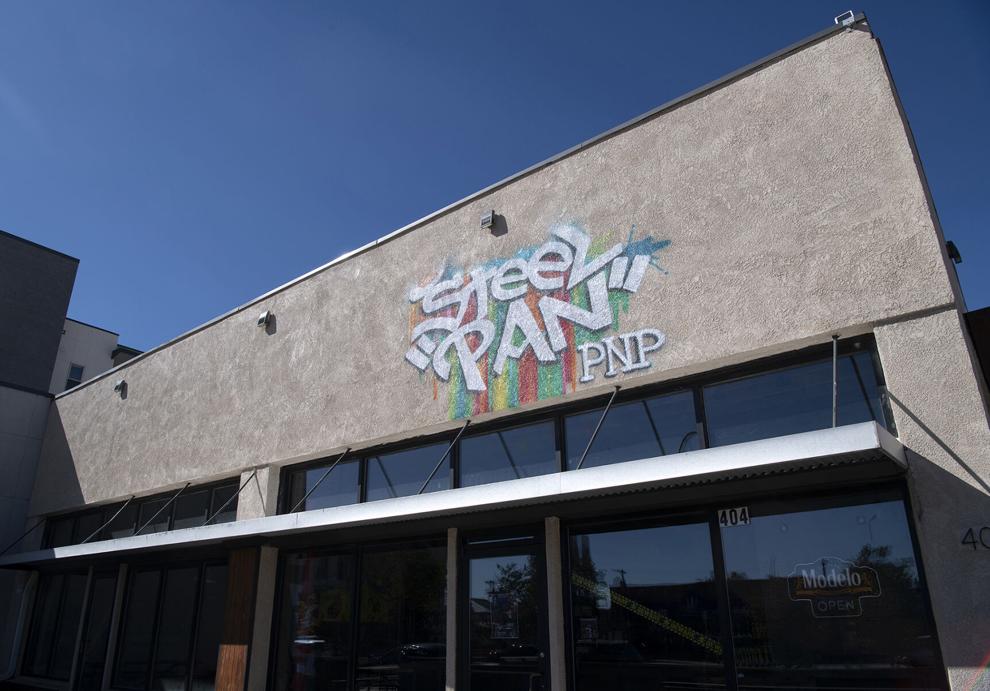 Certainly, the name should have been my first clue. The pies are baked in rectangular steel pans. The result is a thick, chewy and crispy crust with toppings placed right to the edge, so there's no rim.
Cut into four equally sized pieces, each is abundant with cheese oozing its way down the sides for caramelization. This is a bonus because there are two sides to every piece. Although traditional toppings are certainly available, Steel Pan puts creative twists on its offerings and has other menu items for anyone who might be pizza-averse.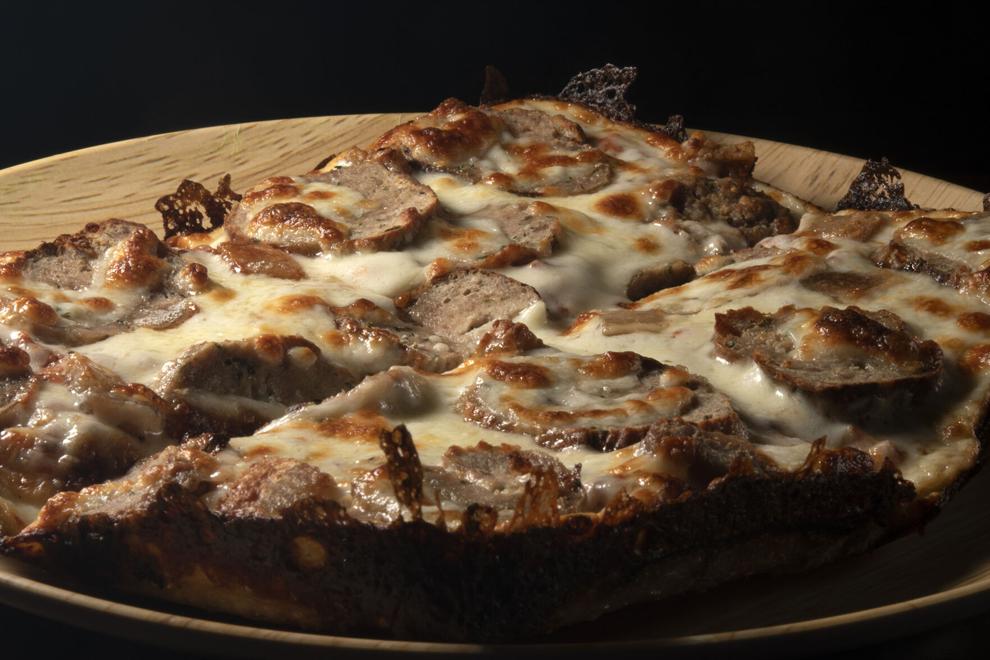 We started with Buffalo cauliflower ($11). Florets are breaded, fried and served with blue cheese dressing. This should be bottled and sold. Mike, our server, said it takes two days to make. "A secret blend of herbs" is brined in buttermilk before adding the rich, creamy cheese. The different-sized florets were crunchy not greasy. The dressing provided the wow factor!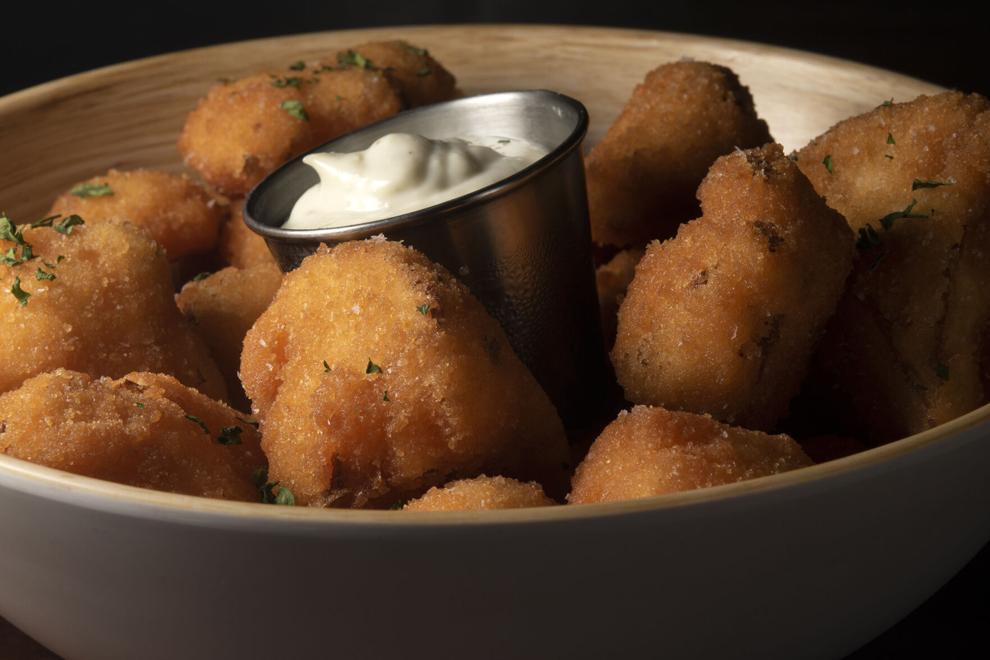 Five specialty pizzas are listed on the menu: jerk chicken, buffalo chicken, quattro formaggi, putanesca and The Pig.
The quattro formaggi ($15) has blue cheese, fontina, mozzarella and goat cheese. I nixed the latter so I could appreciate the roasted garlic, Italian sausage and roasted mushrooms. The 'shrooms are marinated in chardonnay and rosemary. They are far from an ordinary topping and the flavor of each marinade element comes through.
The Pig ($13) is liberally topped with bacon lardons and meatballs. Lardons are cubes of bacon and more typically associated with French cuisine. The sauce, which is often the dominant component, is more of an afterthought here. It's flavorful and not acidic, but greater emphasis is on the toppings, cheese and crust, which is thicker than most. It's not the kind you can fold.
This held true for the pepperoni pizza ($9.50). This isn't as basic at it sounds since the pepperoni is made in house.
Even though we all like pizza, we did order the Philly cheesesteak with fries ($15). This two-fisted hoagie is heavy with thinly sliced rib-eye and house-made provolone cheese wiz. The bread held up well given the amount of meat.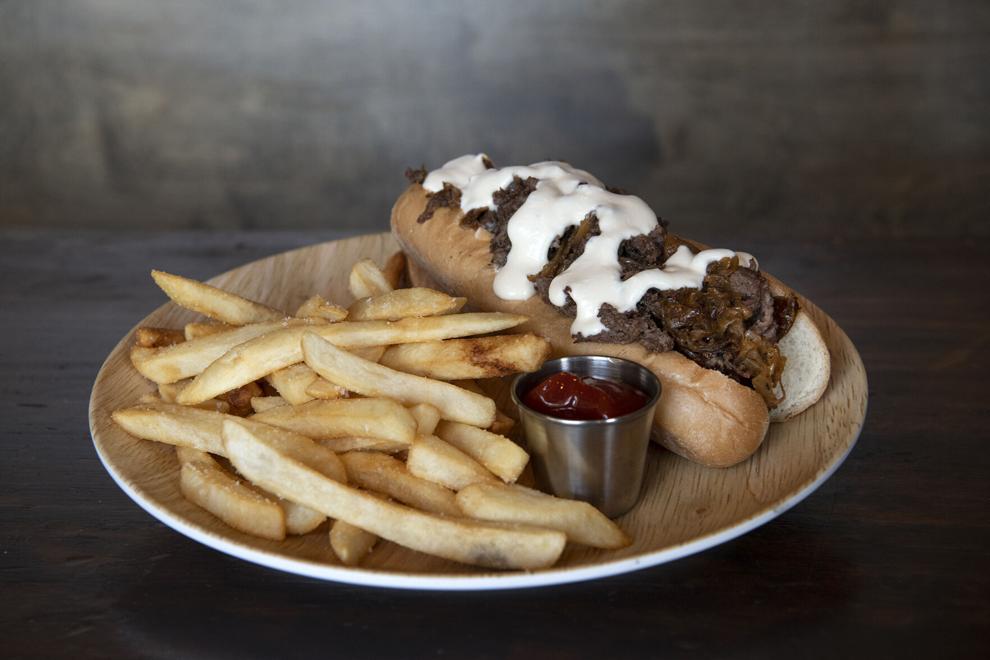 Other hoagie choices and a selection of salads are also available.
Steel Pan PNP has a large patio facing Nevada Avenue and two large indoor spaces. One is dark and has a small stage for live music, which is featured most weekend nights. The main dining room is brighter with a massive chalk board near the large bar. The board lists the many brews on taps and specialty drinks.
The decor is industrial with brick walls, corrugated steel around the bar, exposed ceiling beams and ventilation pipes. The tables, chairs and barstools extend the look.
There are other places in town for Detroit-style pizza, but Steel Pan PNP is my new find. In case you're curious, PNP stands for Pie and Pint.
Steel Pan PNP
Description: Detroit-style pizza
Location: 402 S. Nevada Ave.
Contact: 694-9675; steelpanpnp.com
Prices: $8- $15
Hours: 12 p.m. to 2 p.m. daily
Details: Credit cards accepted. Alcohol. Wi-Fi. Outdoor dining
Favorite dishes: Blue cheese dressing; quattro formaggi pizza
Other: Few gluten-free and vegan options available