A wide variety of Labor Day weekend events are here to enjoy over the next few days around Colorado Springs and beyond.
ART - THROUGH MONDAY
- The longtime Labor Day Commonwheel Art Festival continues with art booths and original music in Manitou Springs' Memorial Park. A perfect time to visit with the artists while you shop. Entertainment for the kids includes giant soap bubbles at the MAT booth. Free parking at Fields Park, 101 El Paso Blvd., with shuttles to the festival. 10 a.m.-5 p.m. Saturday-Monday. Masks when indoors. Video: peakradar.com/event/2021-labor-day-festival
- A "plein air" mountain art tradition fills the weekend as "Victor Celebrates the Arts." Artists from around the country, professionals and nonprofessionals, will be working at locations around Victor and competing for cash prizes. Works available for sale. Also judged and available, the Young at Art works. Watch the artists 9 a.m.-5 p.m. Sunday, 9 a.m.-1 p.m. Monday. Headquarters: Victor Elks Lodge, 181 N. 3rd St. victorcelebratesthearts.org/event-schedule
- Celebrating 30 years of "Art for Everyone," Denver's Cherry Creek Arts Festival moved from July to Labor Day with an outstanding lineup of juried artists originally chosen for the canceled 2020 festival. Social distancing safety precautions in place as the festival is relocated from Cherry Creek North to the creekside area of Cherry Creek Shopping Center on First Avenue. Free with timed-entry tickets. 10 a.m. except for a special senior and accessibility entry each morning at 9 a.m. Reserve free tickets: cherrycreekartsfestival.org. For Sunday and Monday, the Denver Chalk Art Festival will be in the Cherry Creek Shopping Center's northwest parking lot at University and 1st.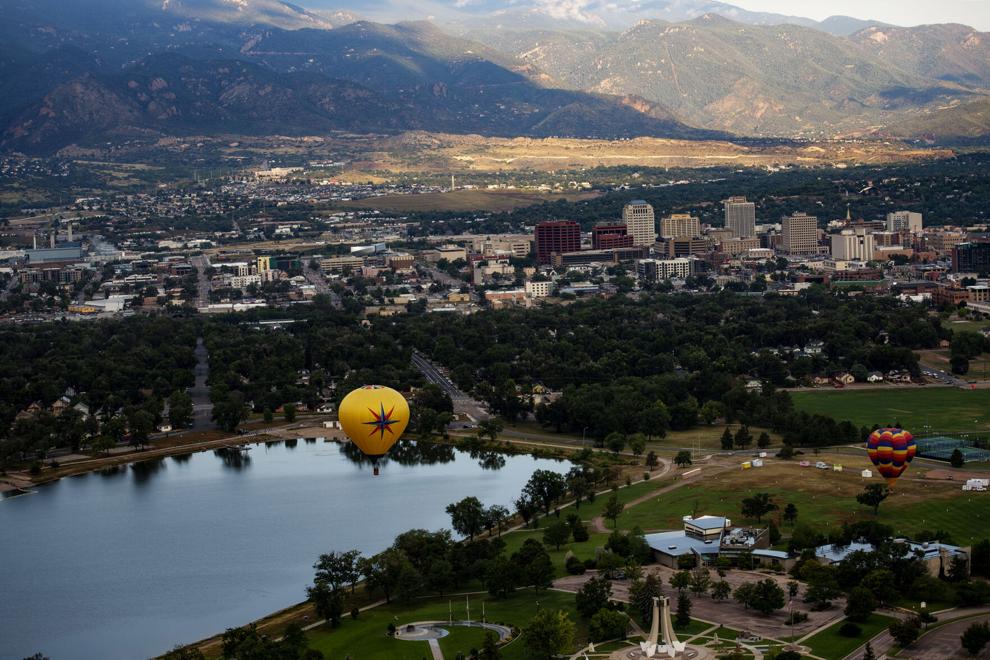 HOT AIR BALLOONS - THROUGH MONDAY
- The skies above Memorial Park have already been filled Saturday and early Sunday during the Labor Day Lift Off Hot Air Balloon Festival. The balloon glow is at 7 p.m. Sunday and another liftoff is set for early Monday morning (opening ceremonies at 6:30 a.m.). Sunday and Monday are filled with activities including a Battle of the Bands, Taekwondo exhibitions, a welcome home to Olympic Team USA, skydivers and remote control balloons. Event parking passes available in advance. LaborDayLiftOff.com
CARS - THROUGH SUNDAY
- Down in Alamosa, the 40th annual Early Iron Festival with cruising around, pinstriping and hot rods, earlyironclub.com.
FOOD - THROUGH MONDAY
- An all new venue for "A Taste of Colorado" downtown along the 16th Street Mall Pedestrian Mall. 50 different food vendors, live music performances from morning 'til night, a Kidzone and more. Free admission. Starting at 10 a.m. each day. atasteofcolorado.com
MONDAY
- Go back in time at the Rock Ledge Ranch on the west side of Colorado Springs, where the annual vintage baseball game is scheduled. First pitch is at 1 p.m. for the 1880s-style game.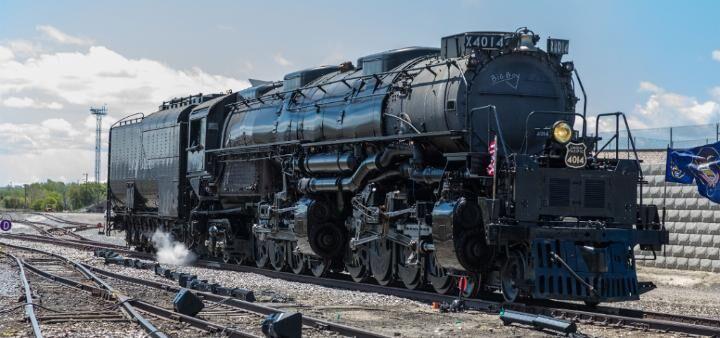 STEAM ENGINE - THROUGH TUESDAY 
- When we say it's a big arrival in Colorado, he's gigantic. It's the famous Union Pacific Steam Engine Big Boy 4014 at the end of his national tour. He weighs 1.2 million pounds! He's making whistle-stops cross country and will cross into Colorado at Kit Carson on Sunday, then Hugo, Deer Trail, Strasburg, and ultimately 39th & Wynkoop in Denver where he'll be on display until Tuesday when he goes home to Cheyenne, Wyo. up.com