The old train depot at 10 S. Sierra Madre St. is on track to open in early July. The major renovation of the roughly 14,000-square-foot space is being transformed into three restaurants and a lounge. The first to open will be Brakeman Burgers, offering gourmet burgers, fries, milk shakes and pizza.
A gleaming red, custom-design Hestan Kitchen suite and brick wood-burning pizza oven imported from Italy form the focal point of the open kitchen dining room. A burger bar will form a horseshoe in front of the massive grilling area. The professional kitchen suite is the choice of many top-notch chefs, including Thomas Keller. It's the first I've seen in the Springs and worthy of showing off.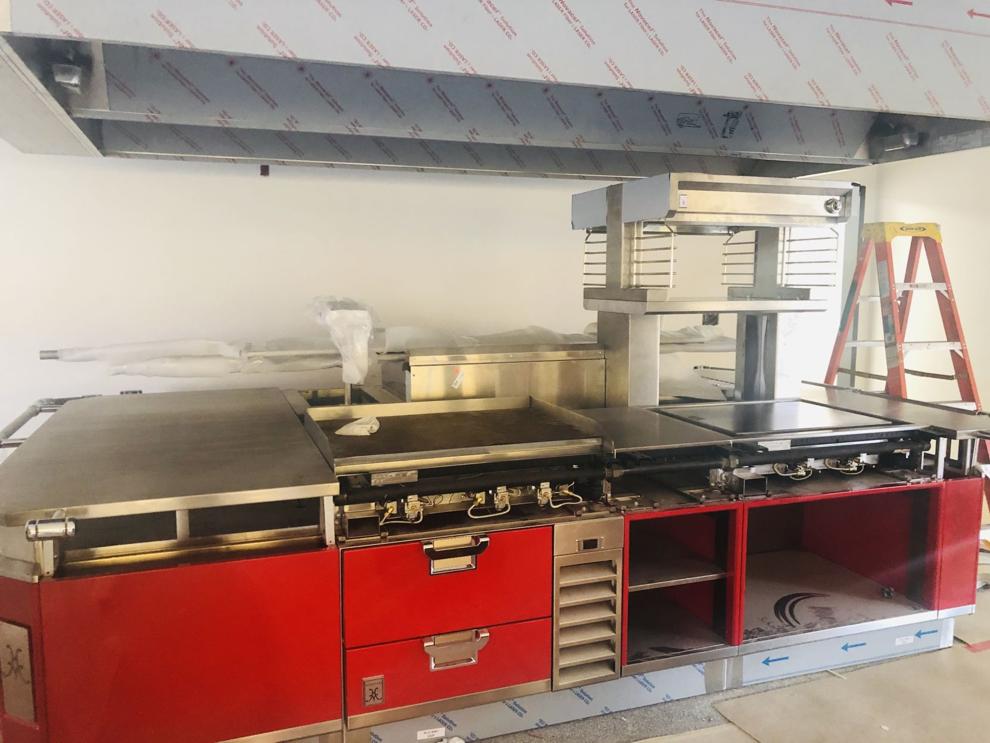 "It's the first one I've put together," said Don Johnson, the general contractor and husband of Amy Ochs, one of the owners of the family-owned depot. "Usually the company sends their own team to build the suite, but because of the virus they could not travel from Los Angeles."
After the opening of the burger eatery, the next area to welcome guests will be The Sandwich Depot in the former lobby of the train station.
"That will be about two weeks after Brakeman opens," Johnson said. "Early August we'll be ready for the final restaurant, Track 10."
The sandwich shop will be open for breakfast and lunch.
Track 10 will be for dinner service, serving Colorado meat and produce as much as possible
"Depending on how long there will be restrictions on limited dining space, we may serve breakfast in the dinner place to accommodate more diners," Johnson said, "Breakfast is so popular."