Here's a look at a few of our favorite things happening the next few days around Colorado Springs and elsewhere in Colorado, including the Velorama Festival in Denver and Buses at the Brewery at Bristol Brewery at Ivywild School.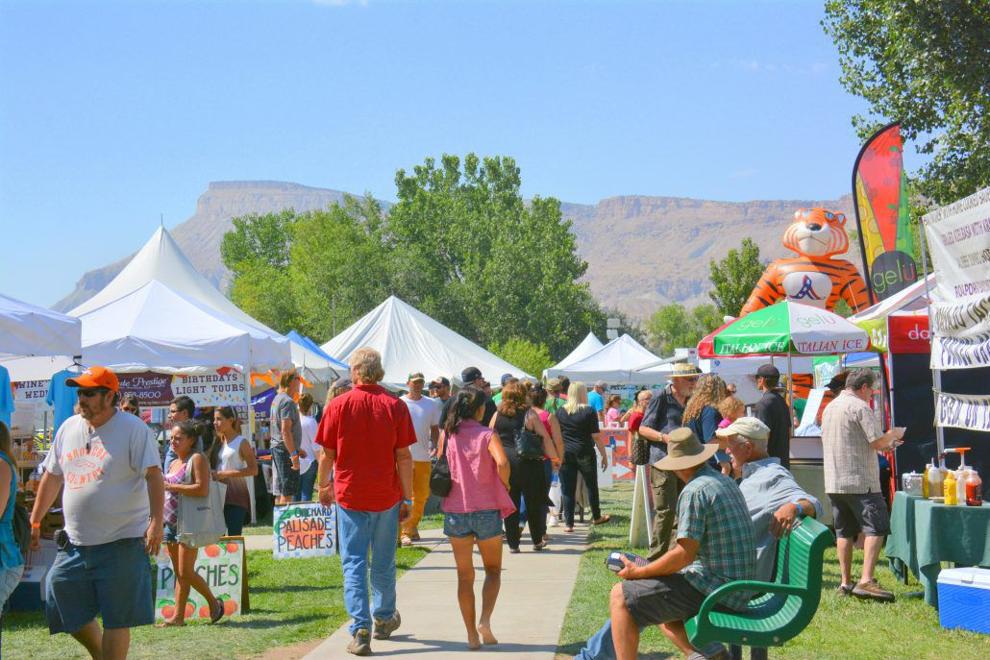 THURSDAY-SUNDAY
A full festival featuring delicious, juicy Colorado peaches, the 50th annual Palisade Peach Festival 
The Woodland Park Rock, Gem and Jewelry Show is 9 a.m.-5 p.m. all weekend at 19250 E. U.S. 24.
THURSDAY
The first of the Parties for Parks celebrating county parks and telling what's new at Fox Run Regional Park and Dog Park,. 6-8 p.m., free, Pikes Peak Brewing, Co., 1756 Lake Woodmoor Drive, Monument. Info, 520-6983.
FRIDAY
A special Evening with Paul Reiser, the funny fellow and actor with long TV-movie-stage credits, including his popular "Stranger Things," 7:30 p.m., Colorado Springs Fine Arts Center at Colorado College, $43,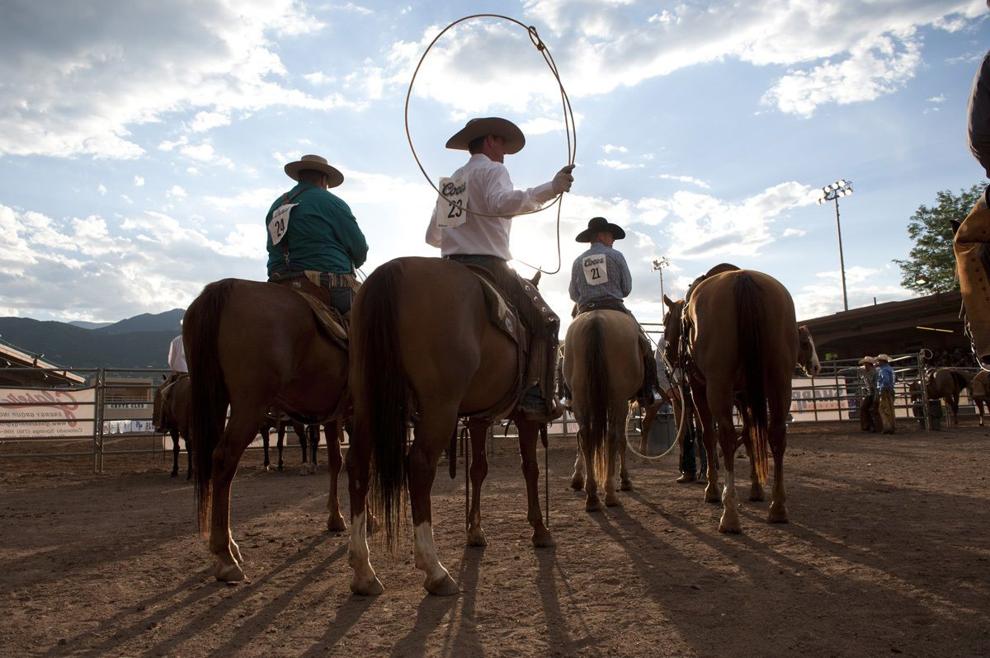 FRIDAY-SATURDAY
Cowboys and friends start their weekend Ride for the Brand action with a Bourbon & Bands night at 6 p.m. Friday, bourbon tasting from local distilleries and live music. Norris-Penrose Event Center, 1045 Lower Gold Camp Road. The working cowboys compete at 6 p.m. Saturday, gates open at 4 p.m. Jason Boland concert after the rodeo. 
FRIDAY-SUNDAY
"Opa" with the best of them at the 19th annual Greek Festival, 4-10 p.m. Friday, 11 a.m.-10 p.m. Saturday, 11 a.m.-4 p.m. Sunday. Greek dancing, music and food. Archangel Michael Greek Orthodox Church, 2215 Paseo Road.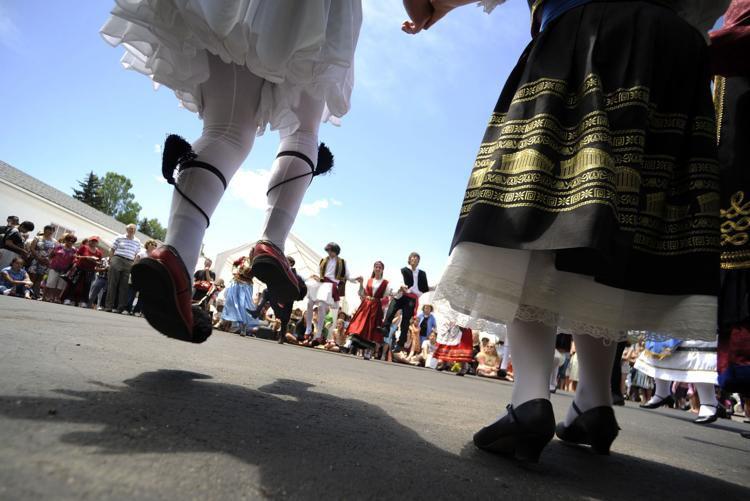 Several thousand motorcycle riders will roar down the highway together from Woodland Park to Cripple Creek honoring POW/MIAs as part of the busy weekend Salute to American Veterans Rally and Festival. Schedule: theveteransrally.org
Modest Mouse, Cold War Kids and Matt and Kim are just some of the headliners at the RiNo Velorama Festival, 27th and Blake streets in Denver. Single-day tickets $50 plus transaction fee. 
SATURDAY-SUNDAY
Taste buds at the ready: Gelato Festival America's touring chefs festival arrives in Boulder at noon Saturday, 1710 29th St., and all day Sunday. A Gelato School with demonstrations is part of the yummy fun. Tickets $25-30 plus ticket fee.
SATURDAY
Nostalgic days return with hippie buses and other vintage VWs cruising the city, from Garden of the Gods Visitor Center at 9 a.m. to Bristol Brewery at Ivywild School 11 a.m.-3 p.m.  for the annual Buses at the Brewery. German cars and German Red Baron Oktoberfest beer, ice cream from the Josh & John's truck and live music. 1604 S. Cascade Ave. 
Something unique for a Saturday night out at a club, Country & Canvas combining painting, drinks and live music by Chute 9. Art instruction first with your original work to take home, 7 p.m., signature cocktails and an after-concert party. The Social, 3506 N. Academy Blvd. Tickets $30 or $10 if you don't go the artistic route. 
Kids can bring their teddy bears and stuffed animals with boo-boos to Cheyenne Mountain Zoo for medical care during the annual Teddy Bear Day, 9 a.m. to 4 p.m. Volunteers will give stitches, splints or whatever is needed to fix treasured stuffed creatures. $9.75 admission for kids ages 3 to 11 with teddy bears, 75 cents for kids ages 2 and under. 
Run with the dogs in National Mill Dog Rescue's 2018 Dog Jog, 7:30-11 a.m. in Cottonwood Creek Park, 3920 Dublin Blvd. A walk/run, dog/owner lookalike contest, best dog singer, best dog trick.
Check out one of the newest downtown apartment complexes when the rooftop pool deck at 333 ECO, 333 E. Colorado Ave., is the site of an indie film screening, "Three Identical Strangers," a benefit for Rocky Mountain Women's Film Institute. 6:30 p.m., film at dusk, $35 online, $40 at the door. 
Plenty of fiddles from 11 a.m. to 5 p.m. when Pickin' on the Divide moves its bluegrass day to Limbach Park in downtown Monument. Featured: Tenderfoot Bluegrass, Wirewood Station, Ashtonz, Flying W Wranglers and Grass it Up. No pets. $15, kids free, 50-cent online processing fee. 
SATURDAY-SUNDAY
Take an artistic and musical "Peek Behind the Curtain," an exhibit of LeAnna Tuff's paintings of performing artists combined with a concert of opera and musical theater, 6:30 p.m Saturday, 4:30 p.m. Sunday, Cottonwood Center for the Arts, 427 E. Colorado Ave. Tickets $20, $10 for students.
SUNDAY
The Old Colorado City Customs & Classics Car Show returns for its second year, 9 a.m.-3 p.m. in the Bancroft Park area on West Colorado Avenue. Show awards presented at 2 p.m. All makes and vintages of motorcycles, cars and trucks. Pikes Peak NAPA AutoCare will accept nominations to determine the recipient of a car to be donated to someone in need.