Winter events, good food, Elephant Collective and even a Mardi Gras parade this weekend. Here's a sample of what's happening. 
FRIDAY-SUNDAY
Writers and crime-solving aficionados gather in Crested Butte for the Murder in the Mountains Festival. Murder mysteries, youth forensics, crime panels and more. Meet The Gazette's Lance Benzel and Jakob Rodgers of the Colorado Cold Case podcasts. Others featured include author Craig Johnson, New York Times bestselling author of the Longmire mysteries-turned-TV-series. See more: crestedbuttearts.org/Murder-in-the-Mountains
FRIDAY-SUNDAY
Year 16 for eating your way through Denver, this weekend through March 1. During Denver Restaurant Week, choose from hundreds of top restaurants offering multicourse dinners for $25, $35 or $45. Menus and information: denverrestaurantweek.com
FRIDAY 
Science-nerd funny folks take the stage at Space After Dark: Science Riot for the grownups, Space Foundation Discovery Center. Comedy at 8 p.m., museum access starting at 6. And learn "Science Bets You Can Make With Friends." $15, discoverspace.org 
SATURDAY
A special evening of local music, the Elephant Collective Showcase with a strong history connected to longtime favorites Elephant Revival. Featuring songs and compositions of Elephant Revival founders Sage Cook and Dango Rose, teamed with Sam Burchfield from Atlanta, Aera Fox of "We Dream Dawn" and more. Opening are Mackenzie Page of Gypsy Moon and Skye Lewis of Woodshed Red. 7 p.m., doors open at 6, Stargazers Theatre. $18, day of show $22, stargazerstheatre.com
SATURDAY
Oh, how to explain this so-Colorado event, the Abominable Winter Obstacle Adventure at Camp Como near Pine, 10,000 feet high. Runners in Yeti costumes, through the woods, over the walls, down the sled run. Register: abominablerun.com
SATURDAY
Heavenly smells around Manitou's Soda Springs Park as professionals and amateurs stir up Mumbo Jumbo Gumbo for the 11 a.m. tasting and voting, 50 cents a sample. Then, at 1 p.m., it's Mardi Gras Carnivale Parade costumes and beads time through downtown. A fun day. manitousprings.org includes parking info.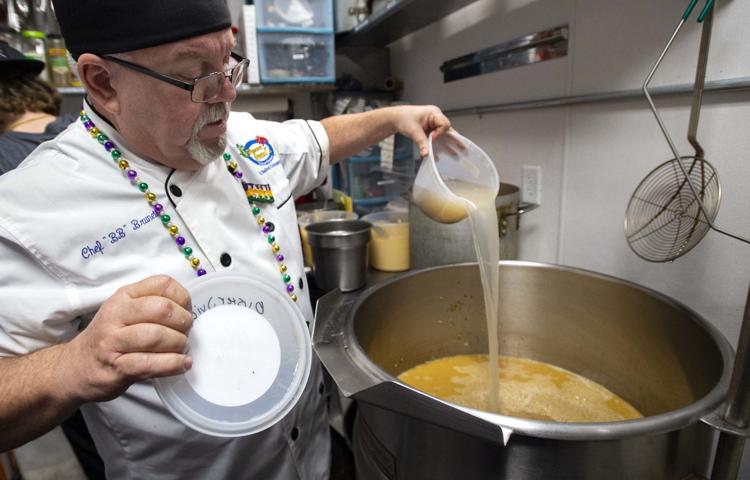 SATURDAY
Sounds a little "say what?" but there's a real reason why people will be running through Denver and cities throughout the country in their undie gundies. It's Cupid's Undie Run and they'll hit the streets in search of a cure for neurofibromatosis, a genetic disorder involving nerves throughout the body. Eating, drinking, dancing and a short run, noon to 4 p.m.from Stoney's, 1111 Lincoln St., my.cupids.org/cur/city/denver
SATURDAY
They're those special ethnic and cultural neighborhoods that helped form every major city. Generations of families. Sometimes that history and even the physical neighborhoods are lost as cities change. Starting Saturday, learn about "Una Familia Grande: The Conejos Neighborhood Project" at the Pioneers Museum's newest exhibit. Experience what made Conejos extra special at a family fun day 10 a.m.-3 p.m., and the exhibit is open to tour. Free. cspm.org. The neighborhood's historic church, Chadbourn, is open 3-5 p.m.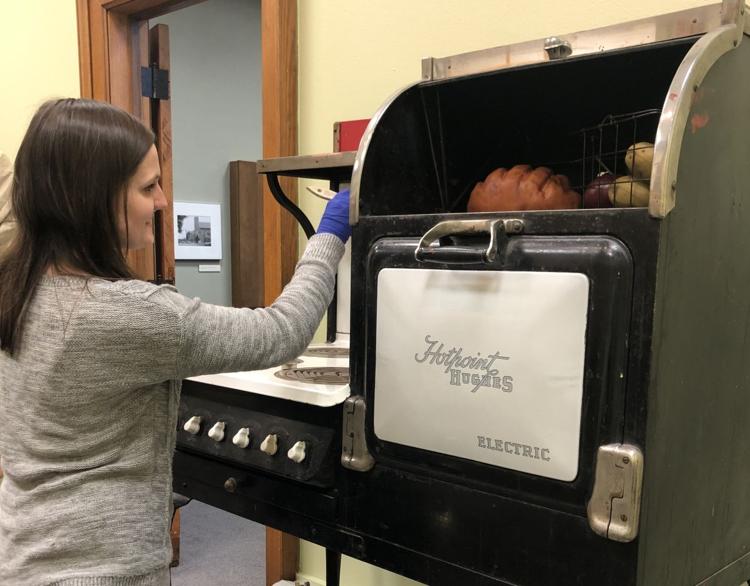 SATURDAY
Experience the nationally known Axis Dance Co., putting together an ensemble of dancers, some with physical challenges and others without. 7 p.m., Ent Center, tickets uccspresents.org 
SATURDAY-SUNDAY
Opening weekend for the biggest, the granddaddy of the state's home shows, the 61st Colorado Garden & Home Show, Colorado Convention Center, downtown Denver. An acre of professional landscaping, 11 gorgeous gardens. Check out all the ideas from 650 vendors, through March 1. coloradogardenfoundation.org
SATURDAY-SUNDAY
Who could resist Alpaca Extravaganza 2020? A free weekend with alpacas, all sorts of cuddly things made with their yarn and fiber including soft winter socks, and classes about the alpacas. Spinning and weaving demonstrations. 9 a.m. both days, Boulder County Fairgrounds, Longmont. tinyurl.com/ukjxdsx
SATURDAY-SUNDAY
Copper Mountain is where the state's Special Olympics athletes train, so this weekend that's where they'll be competing in the Special Olympics Winter Games. Athletes go for the medals in alpine skiing, cross country skiing, snowboarding and snowshoeing. Info: coppercolorado.com
SUNDAY
If you've never seen Tchaikovsky's "Swan Lake" ballet perfection, this is the one. Live from Moscow, the legendary Bolshoi Ballet  on the big screen, 10:55 a.m.,,Tinseltown, Cinemark Carefree Circle, Regal Interquest, tickets: fathomevents.com
SUNDAY
An All-Gospel Show by the 4GIVEN quartet from Broomfield, 2 p.m. Old-time gospels, spirituals and a gospel sing-a-long. Immanuel Lutheran Church, 846 E. Pikes Peak Ave. Free-will donations for refreshments. ilc-cos.org/?p=1227
SUNDAY
Music, dance, fashion, history and poetry at the 7th annual Multi Cultural Black History afternoon. 4 p.m., doors at 3.  Donations admission. Performers: The Reminders, poet Ashley Cornelius, E DeLa. Stargazers Theatre, 10 S. Parkside Drive. stargazerstheatre.com 
SUNDAY
Pilot Peter just wrapped up looking for love on the TV reality show. Now you can move right along with a stage version of "The Bachelor Live" as emcees Ben Higgins, (11th season "Bachelorette" and 20th season "Bachelor"), and Becca (14th season "Bachelorette," 22nd season "Bachelor" winner), lead singles through a version of the show. Tickets $49-250. denver.org/event/the-bachelor-live-on-stage/76136/