There are few things scarier than hearing the words, "You have cancer," but one local athlete endured something possibly more gut wrenching — "We don't know."
In February Grace Wilkinson had finished her high school season on the volleyball team, and was a few weeks into her club season when came she down with what she thought was the flu. But after a visit to the doctor she learned it could be something much more serious.
"They threw around a some words that are fairly concerning to any parent, like leukemia and Non-Hodgkin's Lymphoma," said Grace's dad, Keith, in an interview with MaxPreps. Wilkinson's initial tests showed a low white blood cell count, and combined with a high fever and fatigue, led to a lengthy hospital stay before being transferred to a Children's hospital in Denver.
"I was told I may not be able to play volleyball ever again," the junior said Wednesday.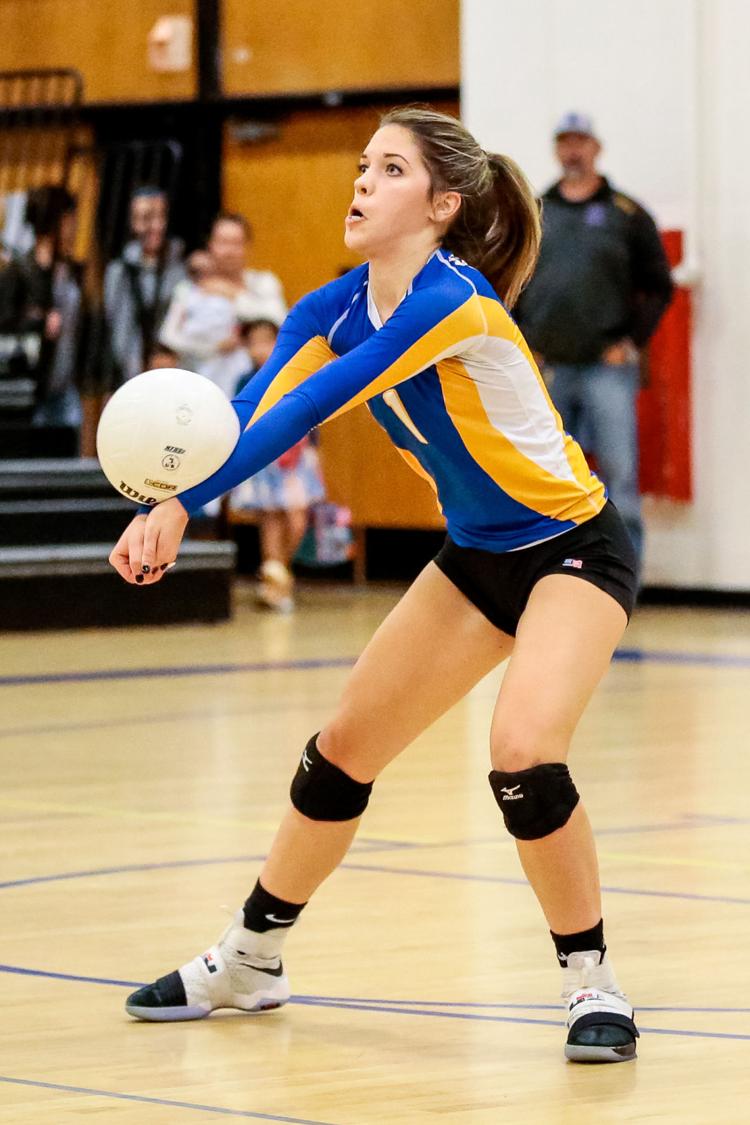 With a 103-degree fever Wilkinson was admitted to the hospital and saw a number of specialists including an oncologist who ruled out cancer, but couldn't determine what was ailing her.
Eventually Wilkinson was diagnosed with Postural Orthostatic Tachycardia Syndrome (POTS), a condition that affects the nervous system and blood flow.
"I felt really down I couldn't really move my legs, I was so sick I couldn't really do anything, but I told myself that I had to get back into working out and get back into doing everything I was doing normally," Wilkinson said, "and now I feel like a much stronger person, and using that positive outlook after I got sick I think has made me a better person now."
During her recovery Wilkinson was forced to step away from her active lifestyle and her club volleyball season, but she made it back to the court in August, returning as a captain on the Rampart volleyball team.
"It was really an eye-opening experience getting sick because I think more than anything I took volleyball for granted but I make the best of every moment I play volleyball now, so it's awesome," Wilkinson said.
Wednesday, Wilkinson was honored at Rampart High School by MaxPreps and the U.S. Marine Corps after receiving a national athlete of the month award in October for her perseverance and dedication to volleyball after a months-long battle with a mysterious injury.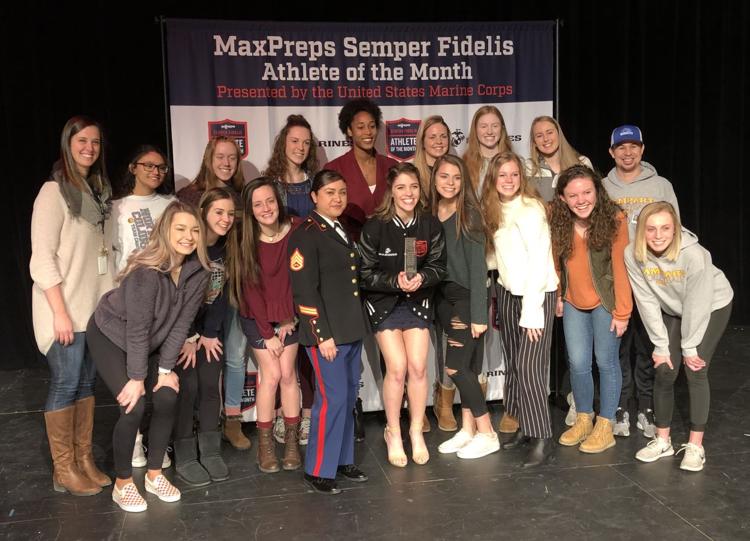 Each month MaxPreps names one female and one male athlete from across the country as Semper Fidelis Athlete of the Month, presented by the U.S. Marine Corps.
"I went through some really hard times where I was in bed for like six weeks, and I missed half a semester of school," Wilkinson said. "I really had to make a turn in my life to get better, and I think that's what drove me to get this award and my overall positive outlook on life."
Wilkinson transferred to Rampart from Pine Creek as a sophomore, and because of transfer rules, sat out for the first half of the 2017 season. She played in 80 sets in 2018 racking up 46 aces and a league-leading 487 digs.
"Coming back this summer was when we saw it the most. She was becoming herself again and redeveloping that passion again," Rampart volleyball coach Nikki Bloemen said. "She stepped right in. She's a naturally competitive person but when she came back she was even more hungry than she was last season, which was really good to see."
Eleven months after her flu-like symptoms appeared, Wilkinson, a libero, is still working on getting back to 100 percent, but is excited to get back onto the court next year as a senior and make an impact in what will hopefully be a full, healthy season with the Rams.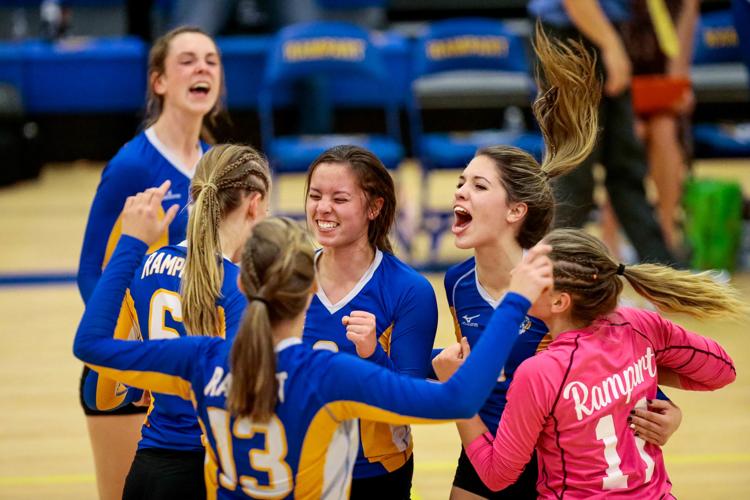 "She is one of those presences that we've always needed on the court, and even more next year," said Bloemen, who will lose 10 players to graduation this year. "(The younger girls) want to be like Grace. We see it a lot of our C-Squad and JV girls, especially the liberos. They idolize her and they turn to her, and she will help them in a game and she gives them that feedback and I think they respect her even more for that."
Wilkinson hopes to play volleyball in college while she gets a degree to become a physician's assistant or pediatric nurse.
"When I was in the hospital those people helped me the most and they made me really want to do that as a career," Wilkinson said. "More than anything this experience showed me how I want to help kids in the future."