Beloved children's story "Go, Dog, Go!" moves on stage for a theater run through Oct. 14. Why do doggies do what they do? Colorado Springs Fine Arts Center at Colorado College, 30 W. Dale St. Tickets: coloradocollege.edu/fac
Tell us a story. Time for the September Story Project, 7:30 p.m., SunWater Spa, 514 El Paso Blvd., in Manitou. Sharing personal tales: author Patsy Wurster, Chicken Whisperer Les Steubing, artist and songwriter Elisa Hernandez, and "Trauma Talk" creator Jo Beckwith, $5 at the door. sunwellness.net
If it sounds like Tennessee's Bonnaroo, this new festival is by the same folks. Grandoozy runs all weekend at Overland Park Golf Course, 1801 S. Huron St., in Denver with tickets starting at $99. Headliners Kendrick Lamar, Stevie Wonder and Florence and the Machine. grandoozy.com
A gem of a weekend, the Minerals of Mexico at the Denver Gem & Mineral Show. Clubs, vendors and museums, including the Western Museum of Mining and Industry. 9 a.m.-6 p.m. Friday, 10 a.m.-6 p.m. Saturday, 10 a.m.-5 p.m. Sunday. Expo Hall of the Denver Mart, 451 E. 58th Ave., denvermineralshow.com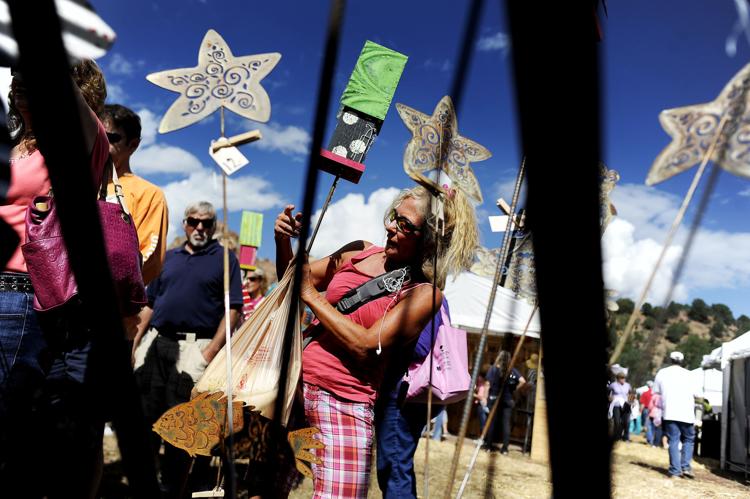 This folk-art extravaganza has been on home calendars for a year. The 40th annual Holly Berry House Folk Art Festival at Rock Ledge Ranch in Garden of the Gods Park has works by 165 juried artisans, collectibles and antiques combined with food vendors and history tours. Noon-6 p.m. Friday, 9 a.m.-6 p.m. Saturday, 10 a.m.-4 p.m. Sunday. $6, $5 seniors, $2 children 6-12. hollyberryhouse.com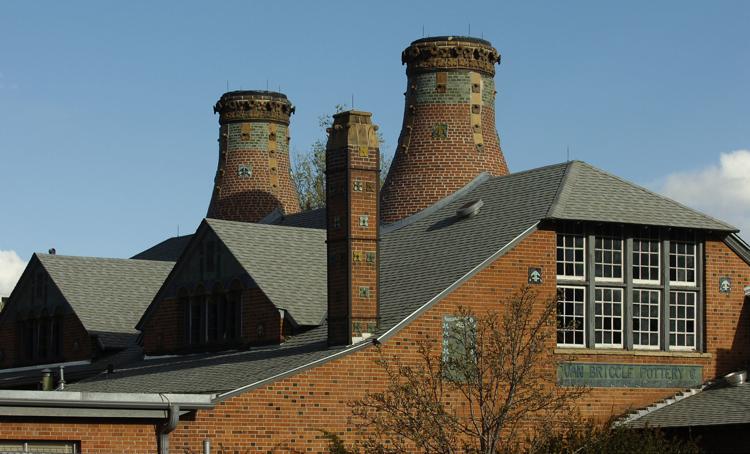 Van Briggle Pottery is an important part of local art history. Today is a rare opportunity to learn more at the Van Briggle Building open house in Monument Valley Park at Colorado College. Van Briggle experts show the famous matte glaze works of Artus and Anne Van Briggle, and attendees can tour the building now on the National Register of Historic Places. Wheel-throwing demonstrations, hands-on clay activities, tours of the Heritage Garden and information from local history and art groups and schools. Van Briggle Building, 1125 Glen Ave. fronting Uintah Street. Tours every 20 minutes starting at 9 a.m. $15.
All the pups are welcome, if they bring their people, at the popular Pawtoberfest, a Humane Society festival ... with beer ... in Bear Creek Park. Family fun, vendors and four-legged contests. Entry fee benefits the shelter and its work. Parking at Norris-Penrose Event Center, 1106 W. Moreno Ave., with shuttles to the site. hsppr.org
Rock out during Oktoberfest at the inaugural Rocktoberfest Party with a Purpose, noon to 5 p.m.,at Space Foundation Discovery Center, 4425 Arrowswest Drive. Learn about space and science STEM projects at the center, participate in virtual reality and spray paint art, enjoy food trucks and craft beverages. Started as Bite Me Gourmet Sausage's Bill Layton's home-grown benefit for the SADS Foundation. His wife, Sally, has SADS Long QT Syndrome. This larger party benefits SADS and Space Foundation programs. Beer ticket packages start at $35, regular admission for other activities. discoverspace.org
Oh the stories Old Colorado City can tell. Hear some give-you-goosebumps ones, Haunted Histories of Old Colorado City, in, of course, Fairview Cemetery. Ghosts, guns, Indian attacks, the preacher and the lady of the night, a newspaper fellow gone bad and other stories straight out of OCC Wild West history. Cemetery story one-hour tours at intervals 6 to 8 p.m. $20. 1000 S. 26th St. occhs.org
The mountains at night and tales of those famous Mountain Men, good and bad. Fellows like Kit Carson, Jeremiah Johnson, Jim Bridger and Jedidiah Smith. Hear the stories and see samples of the equipment they used, the clothing they wore and more. Program in the amphitheater at Mueller State Park, Colorado 67 west of Divide. 7:30 p.m.. Free, but a $7 park pass is required for vehicles. Info: 687-2366.
A weekend of mountain men and frontier women, tomahawk throwing, flintlock rifles, retablo art workshops and eagle and hawk demonstrations at Tesoro Cultural Center's 1840s Rendezvous & Spanish Colonial Art Market in Morrison. Musical entertainment. Concessions by The Fort Restaurant. 10 a.m.-4 p.m. both days, 19192 Colorado 8. $5, children 12 and under get in free. tesoroculturalcenter.org
Opening weekend for a showcase of 100 prints from the career of Rembrandt van Rijn, running through Jan. 6. Rembrandt: Painter as Printmaker is in the Hamilton Building at the Denver Art Museum, 100 W. 14th Avenue Parkway. Tickets: denverartmuseum.org