THURSDAY-SATURDAY
The Southwest Chief Amtrak line runs from Chicago to Los Angeles and whistle stops in Trinidad for a weekend Southwest Chief Bicycle and Comedy Festival. Headliners include Billy Wayne Davis and David Gborie. Tickets: southwestchieffest.com
THURSDAY-SATURDAY
Competition music and concerts all weekend by top high school and middle school bands and groups during the Cañon City Music and Blossom Festival. And there's a parade at 1 p.m. Saturday with a rodeo and entertainment in the parks. ccblossomfestival.com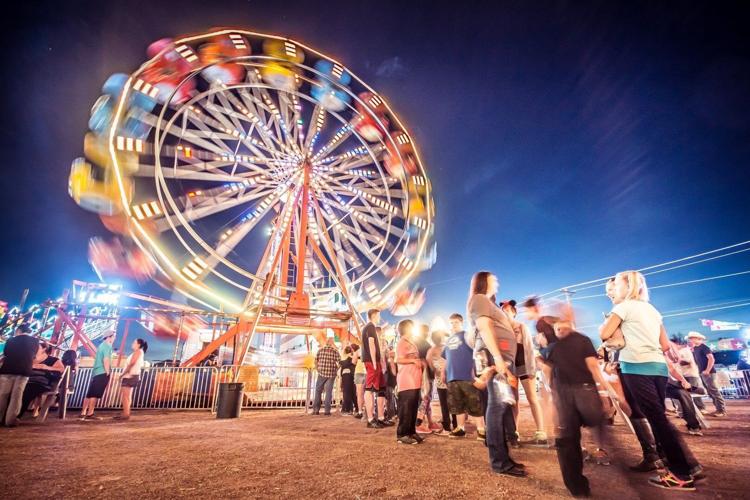 FRIDAY
Reception for a retrospective of famed local artists Ellen and Vincent O'Brien dating from the late 1940s to the 1990s, Cottonwood Center for the Arts, 427 E. Colorado Ave. Part of First Friday Art Walk, 5-8 p.m., and including a Bernard Arnest retrospective and other featured artists. cottonwoodcenterforthearts.com
FRIDAY
"The Voice" winner Sawyer Fredericks with Wolfchild returns to the Tri Lakes Center for the Arts, 304 Colorado 105, Palmer Lake. 7 p.m., doors at 6:15 p.m. trilakesarts.org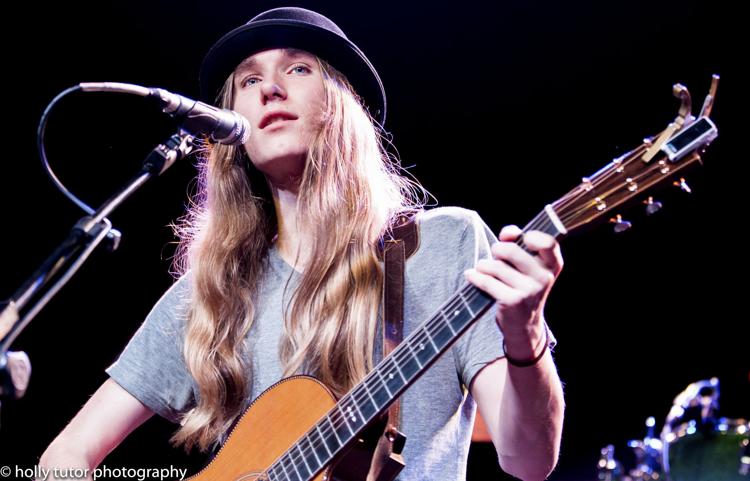 FRIDAY-SATURDAY
Bring on your Jedi for May the Fourth be With You music weekend with the Colorado Springs Philharmonic and John Williams "Star Wars" favorites, Pikes Peak Center. 7:30 p.m. csphilharmonic.org
FRIDAY-SUNDAY
Oh so adorable, the Great Western Alpaca Show by the Alpaca Breeders of the Rockies, National Western Complex in Denver, 9 a.m.-5 p.m. Dr. Kevin Fitzgerald comedy show Friday.
SATURDAY
A family May the Fourth Celebration at Wings Over the Rockies Air and Space Museum in Denver, 10 a.m.-4 p.m., go on a green screen speeder bike chase, flash your light sabers. Tickets: wingsmuseum.org
SATURDAY
Walk with the Falcon Wanderers at the Air Force Academy, start times from 9:30 a.m. to 12:30 p.m. as the club celebrates 38 years of sponsoring the non-competitive walks. Open to the public, free. The 5- and 10-kilometer routes are mostly on dirt trails, plus roadsides and service roads, beginning and ending at FamCamp Picnic Area 2. Public access to the AFA starts at 9 a.m. through the North Gate. Information: Curt Converse, 591-8193
SATURDAY
Loveland is home to some of the state's top art, and this weekend welcomes fine arts from some of the state's top artists for the 28th annual Colorado Governor's Art Show & Sale from 10 a.m. to 4 p.m. The show runs through June 2 at Loveland Museum, 503 N. Lincoln Ave. Artists and schedule at governorsartshow.org
SUNDAY
A taste test delight, the annual Food Truck Cook-off at The Broadmoor World Arena, pre-registered entry at 11 a.m., open to all at 12:30 p.m., sample offerings from 32 trucks and vote for favorites, $25, axs.com/events/372958/food-truck-cook-off-tickets.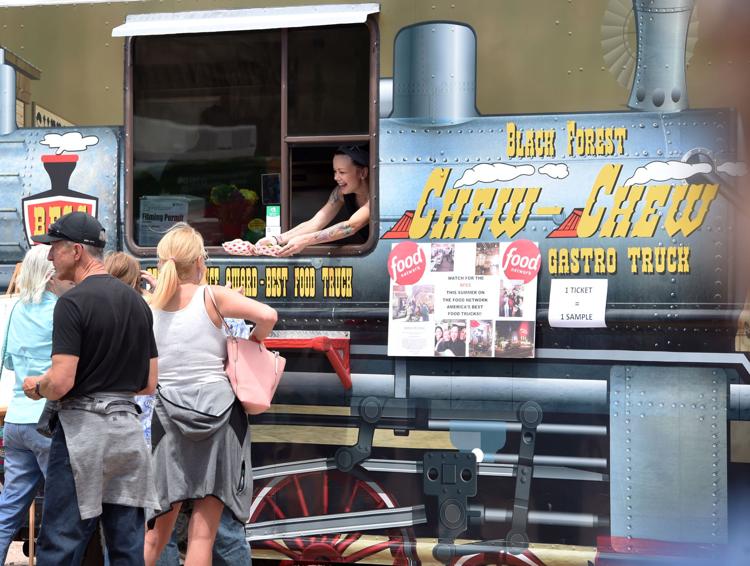 SUNDAY
Hers is a story of surviving Auschwitz and Bergen-Belsen. Meet "Big Sonia," 94-year-old Sonia Warshawski. A bitter concentration-camp woman? No, quite the opposite, teaching survival through kindness and understanding. Her daughter and the documentary's adviser lead a discussion after the screening, followed by a reception. 4 p.m., Cornerstone Arts Center, 825 N. Cascade Ave. Reserve free tickets: eventbrite.com/e/big-sonia-tickets-59662708768.
SATURDAY-SUNDAY
Anglers dreaming about the best Colorado fishing holes are heading for this weekend's Fly Fishing Rendezvous, National Western Complex Expo Hall in Denver. Casting games, classes, a casting pond and celebrity fly tyers. 9 a.m.-5 p.m. Info and tickets: flyfishingrendezvous.com
SATURDAY-SUNDAY
Cinco de Mayo festivities: Cinco de Mayo celebration and car show, 11 a.m.-5 p.m. Sunday, Mission Trace Shopping Center, 3031 S. Academy Blvd., free; elcincodemayo.org. Cinco de Mayo festival and green chile competition, Saturday-Sunday in Denver's Civic Center, cincodemayodenver.com, and Outlets at Castle Rock, noon to 3 p.m. Saturday.
SATURDAY-SUNDAY
Year 15 for the Millibo Art Theatre to turn into The Incredible Circus Millibo for a month. Jugglers, clowns, trapeze, acrobatic stilts and aerial ropes and silks. After the show, milk and cookies. 11 a.m. and 2 p.m. Tickets: themat.org