"But I know, somehow, that only when it is dark enough can you see the stars. And I see God working in this period of the 20th century in a way that men, in some strange way, are responding," says Martin Luther King Jr.'s "I've Been to the Mountaintop" speech.
Theatreworks is taking on "The Mountaintop,"a production centered on King's last night on Earth, as dramatized by Katori Hall. This event reimagines those moments in the Lorraine Hotel after he spoke in Memphis, the day before his assassination. Set exclusively in Room 306, the show follows as he comes to terms with his own mortality when confronted with an angel.
"'The Mountaintop' takes the legend of Rev. King and humanizes it, focusing on the man behind the lectern," says director donnie l. betts. "A man who was imperfect, but who held his beliefs strongly and dedicated his life to bettering the world."
"The man himself, Martin Luther King Jr., is a man who is not just iconic in the black community but iconic to the world, especially to our nation," says Calvin M. Thompson, who plays King in the show. "I definitely was drawn to this role for him and what he meant to people. He symbolizes peace, love, and it's something that especially our nation needs right now, so that's why I was drawn to it."
The show is small, only two characters played by Thompson and Marisa Hebert. The intimacy of the show has created some challenges, but also opens the door to a more individual experience with the audience.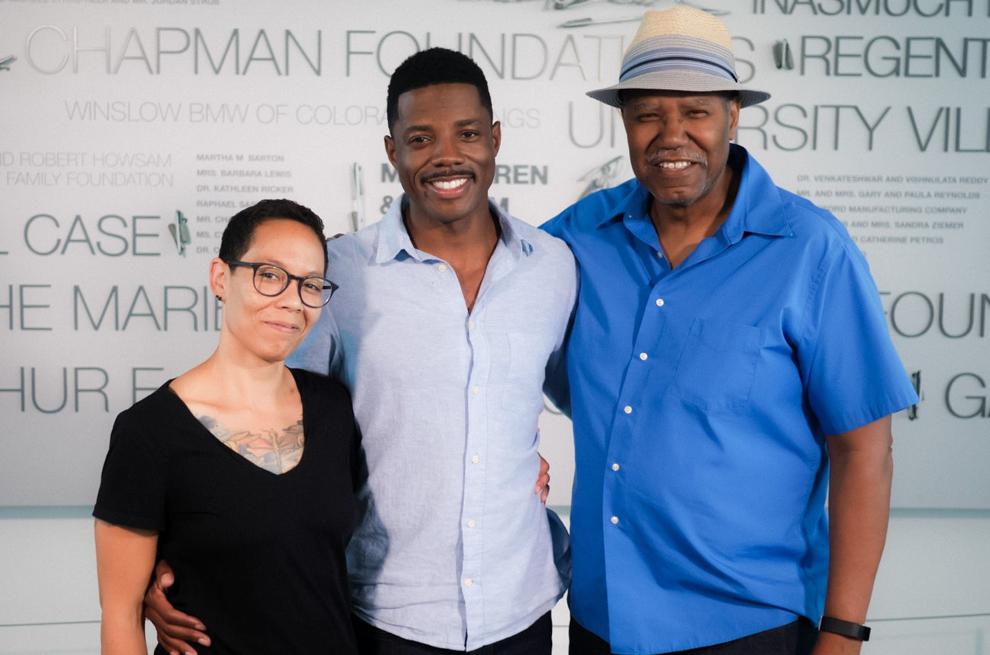 "It's not that they're getting this huge history lesson," Thompson says. "They should be open to an experience of being able to relate to people that they see onstage. Being able to see the universal message that we as humans are all flawed and we all have our shortcomings."
The show as a call to action, betts says. "We're still a young, infant democracy. In order to make that democracy strong, we need to continue to do this type of work that King and his colleagues were still trying to do when his life was taken. It didn't stop when his life was taken, it took a different turn. The country is still in need of real healing and in need of hard work. Not just conversations — hard work."
The show opens Thursday and runs through Sept. 8.
"To fill Martin Luther King's shoes is an enormous task," Thompson says. "I had to take that weight off of myself to ask 'what can I do? How are we living our lives to bring change into the world?' If we can leave the theater community that come to see this play with that, then I think we will have done our job."
Kate Powell, The Gazette,