If you've ever attended a brewfest in Colorado, whatever you paid to enjoy that panoply of samples didn't go to the businesses that brewed, brought or poured what you drank.
Beer festivals here have long been the realm of the nonprofit set, whose aegis was required for a permit. Brewers donated their time and wares, and the altruism, for both sides, could quickly add up.
"When it comes right down to it, brewers get asked to donate beer almost once a week," said Randy Dipner, of the nonprofit All Colorado Beer Festival, a former big-venue event that raised more than $500,000 for Colorado Springs charities before ending its 12-year run in 2018.
"For brewers at a big festival like that, it could be between $1200 and $1600 worth of beer that they were essentially getting nothing for, other than feeling good because we did a good job," said Dipner, whose nonprofit continues to operate under the ACBF name, consulting and collaborating with organizers on festivals including Bines & Brews in Monument and MeadowGrass.
Thanks to a game-changing 2021 move by the Legislature, it's now legal for breweries and certain other businesses — including distilleries and restaurants — to host their own for-profit fests at locations outside their physical location. The new law also lets the hosting brewery extend the license to other participants and allows vendors to sell to-go beers.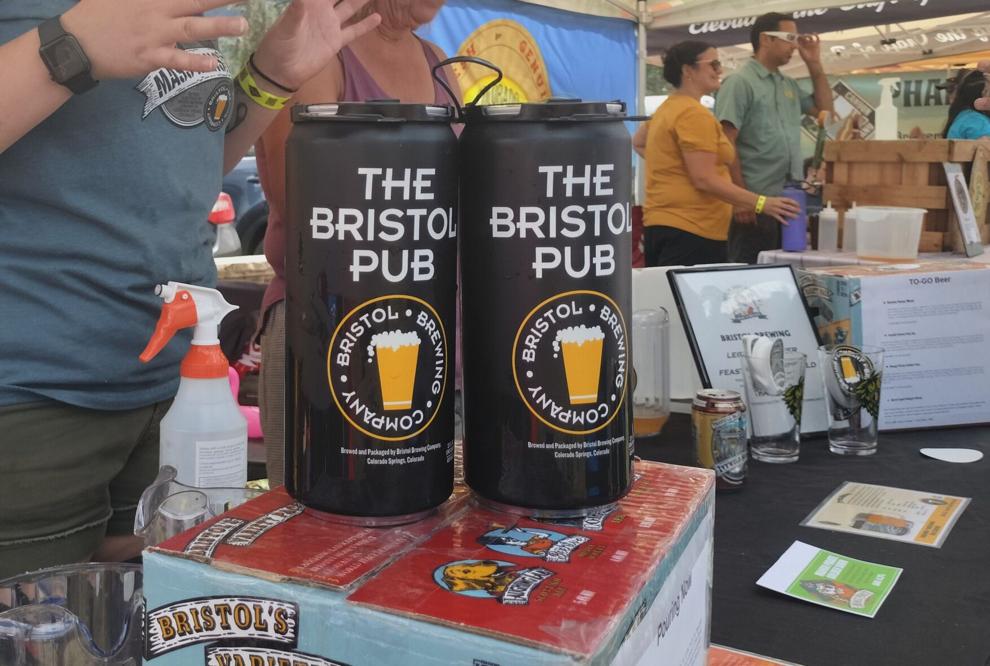 For the first time, attendees at last Saturday's 10th annual Feast of St. Arnold, a nonprofit fest that's raised more than $250,000 for Westside Cares, could purchase crowlers for post-festival consumption.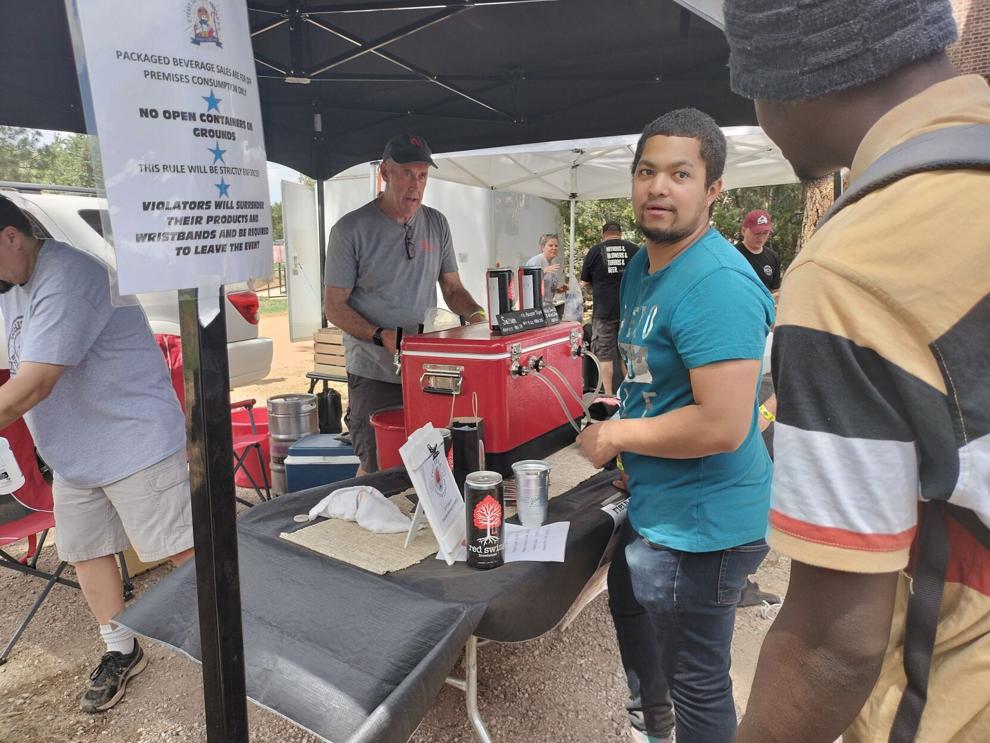 Fountain's inaugural brew fest — Field of Drinks, coming July 2 in Metcalfe Park — will be among the first local events to celebrate the breadth of the new legal liberties.
"It's a festival by brewers, for brewers," Dipner. "Especially coming out of the past couple years, where brewers have had a tough row to hoe .... the idea is to help the brewers who've had a rough time, maybe help give them a little leg up."
Twenty brewers are signed on to pour at the afternoon fest, organized by a group including the city of Fountain, ACBF and the Colorado Brewers' Guild, and spearheaded by Peaks N Pines Brewing Co., which in 2019 moved its main taproom to a remodeled space in Fountain.
"The breweries are excited. It's one of few times they've been invited to participate in a festival but don't have to donate anything," said Peaks N Pines' co-owner Teresa Vieira. "People want to get back out, and this celebrates that we can do that... in a new way."
Vieira said she began working with other festival organizers, and the city, months ago to plan the event, which immediately was embraced by all. Once they had the green light, all 20 brewers who were queried about their interest in participation responded within a few days. The slate was full.
"We're fortunate in the fact that the city of Fountain has a nonprofit small social group, Fountain Up, and they help coordinate events in Fountain" that promote the city and encourage visitors (from near and far) to consider the Springs' sister to the south, she said. "They were great in assisting us to get support from the city."
Just because brewers don't need a charity to apply for a permit anymore doesn't mean some of the proceeds won't help benefit nonprofits. Dipner said a portion of proceeds from the upcoming event will go to such an operation, to be named at a future date.
Under the new model, everybody can get a share, and brewers can "at least be compensated for their products and time," he said.
Brewer-hosted fests weren't the only boon that came with the recent law-change, for beer makers and those who imbibe. Retail sales of to-go beers are no longer verboten. You won't be able to drink them on site, however.
"So now, if you're at a festival and sample a bunch of different beers that you like, you don't have to run all over town to get them later," Dipner said. "If you taste a beer you like, you can take some home."
Even better, they'll hold it for you — in a chilled locker, by the exit — until you're ready to hit the road.
"You know how much a crowler weighs. Do you want to lug that around with you for the next three or four hours? Plus, you don't want it to be sitting in the sun," Dipner said.
The new allowances pave the way for more fests that will be a "nice deal for the brewers," and everyone involved.
"One of the big deals for the All Colorado Beer Festival has always been to make the festival experience the best it could be for the guests," Dipner said.
To that end, and for all the players, he said, "This is a big, big deal."