As a little girl, Kate Jonuska didn't daydream about becoming a movie star or Miss America.
No, the wee bookworm most wanted to be a novelist.
"To have that space on the bookshelf in the bookstore," said the Colorado Springs-born writer.
The ensuing years didn't dampen that desire, but with adulthood came the burdens that necessitated its temporary shelving.
"I needed to pay the rent," said Jonuska, "so I went into the safer world of magazines and newspapers."
Jonuska worked at The Gazette twice, in special sections and later as the dining critic. She continues to freelance and has contributed to many publications, including The Denver Post and Boulder's Daily Camera.
When her husband landed a job in Boulder in 2012, she was forced to resign from her beloved dining review gig. But what seemed a bittersweet transition turned serendipitous. The life change prompted her to dive back into fiction writing.
Last year, she self-published her first novel, the dark comedy "Transference," about a disgraced psychiatrist with a telepathic patient. It was a finalist for Publishers Weekly's BookLife Prize and a staff pick by The Denver Post.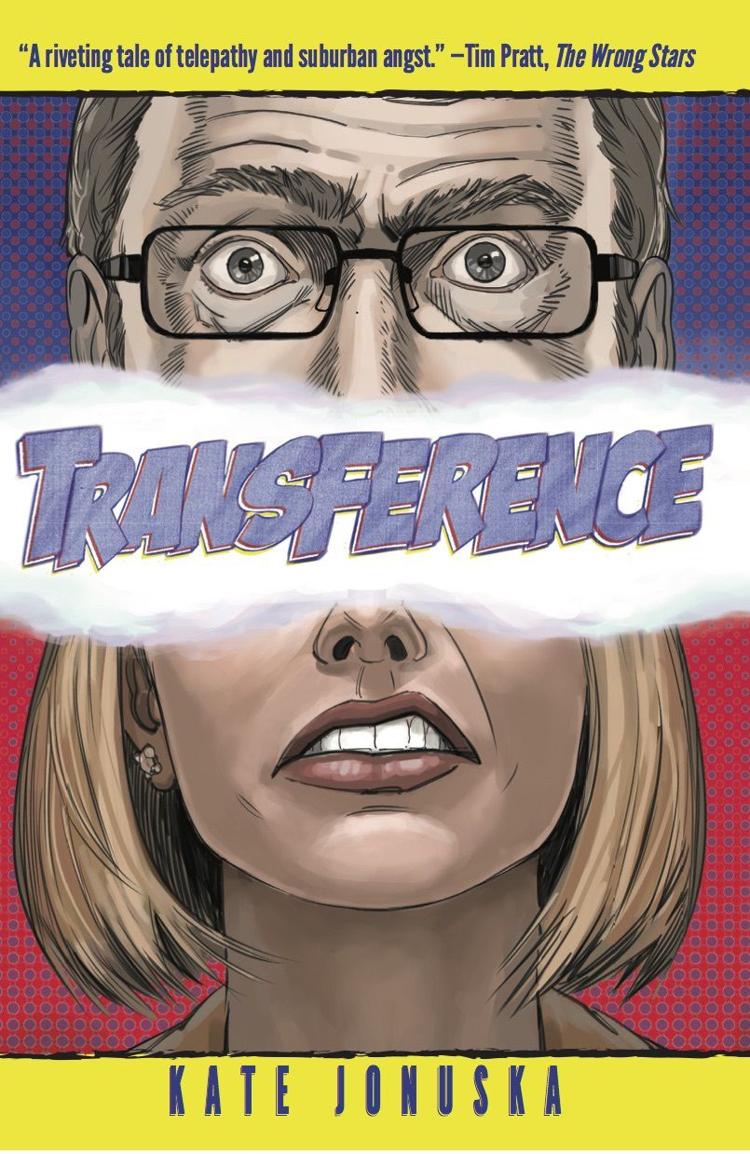 "Kate Jonuska's 'Transference' is a riveting tale of telepathy and suburban angst, with characters who reveal unexpected depths and challenge reader expectations as the story unfolds. Despite some powerful forays into darkness and despair, the book is ultimately about hope, redemption, and making human connections in a difficult world," wrote BookLife judge Tim Pratt.
Saturday, she'll be one of more than 10 speakers at Pikes Peak Library District's free Indie Author Day at Library 21c. The daylong event will feature folks talking about the growing world of indie creation in fields such as music, filmmaking and self-publishing. Jonuska will speak with three other writers from 1 to 2 p.m. She'll also hold a book reading and signing downtown at Hooked on Books from 12:30 to 3 p.m. Sunday.
Self-publishing was not the path she imagined as a young writer, but it turned out to make the most sense, though she's not opposed to trying traditional publishing for her second book. Doing it on her own, though, allowed her to keep creative control over a story she thought might be challenging for an agent and regular publishing house, and it was faster than the average two-year wait to get a book out via the old-fashioned method.
"I wanted to prove that quality can be done in the self-published market," she said. "If a book is good, it doesn't matter what the imprint is on the spine. In the end, the writer's job is to create a story that sells itself."