How and where we acquire our beer, and how and where we enjoy it, are likely forever changed, thanks to 2020.
But if you're a big fan of suds, and you live in Colorado, know one thing still holds true even through pandemic times: You picked a good place to raise a glass.
With well more than 400 breweries, not to mention a U.S. senator-elect and former governor who was among Denver's and the nation's brewing pioneers, the Centennial State is legendary for it's bubbly liquid gold.
Thanks to the analysts at SmartAsset, we've got the numbers to back it up.
The personal financial tech company looked at data from the nation's largest cities to identify the 50 best spots for drinkers. Five Colorado cities made this year's cut — Denver (6), Fort Collins (12), Colorado Springs (24), Boulder (38) and Loveland (45) — based on metrics including the number and density of breweries and brewpubs, average variety of beers available, and price per pint.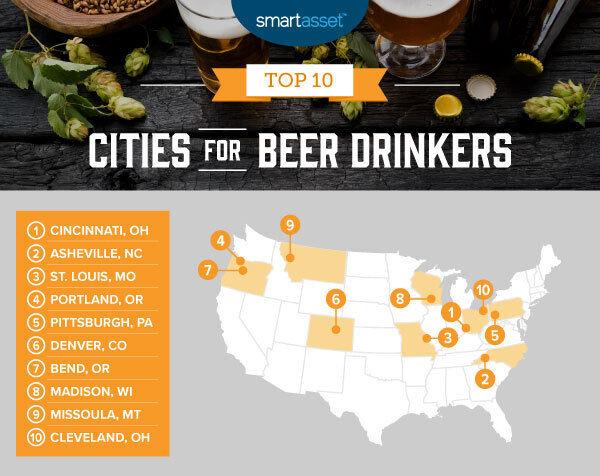 The Mile High City earned its tops-in-state rank due to 80 breweries — the second-most of the 384 cities analyzed — which equals roughly 11 breweries per 100,000 residents. It lost points because of the average cost-per-pint of $5 (Was it Happy Hour? Did they order a Bud Lite?), a dollar more than drinkers pay for the same suds in the first-place finisher, Cincinnati.
As it did in 2019, Colorado Springs came in 24th. This year, though, it shares the spot with Duluth, Minn. … which provides insight into another enduring truth: Numbers don't lie, but they often don't tell the whole story.
Consider:
The Springs is home to 26 breweries; Duluth, eight. Duluth, however, has 86,000 residents, compared to the Springs' 474,000, which means the Minnesota city has more breweries per capita (9.3 for 100,000 residents, versus our 5.4).
Duluth breweries also have a larger variety of beers available: 78.8 compared to 52.7 in the Springs.
The Springs gained back some ground in beer affordability. The average cost of a pint here, according to SmartAsset's findings, is $4, compared to $5 in Duluth (Really? $4?? Where are they buying these pints?) All told, both cities earned 85.17 points.
We all know Colorado Springs, whether we're talking beer or anything, is not a B student. Sure I'm grading on a curve, but c'mon. Just look at that mountain!?!
I know where I'd rather live. But to be fair, I've never visited Duluth. And any city that loves beer and produces a movie called "Sasquatch 1: Curse of the Were-Squatch," is OK in my book.
So on behalf of Colorado Springs, let me extend congratulations to you, Duluth. It's an honor to share some space on this most-hallowed of indexes.
Next year, though: it's on.