Nobody puts Baby in a corner here.
And if they did, one of the regulars (sorry, not Patrick Swayze) at an International Dance Club event would extend a hand and invite her to dance.
Saturday nights find club members and guests piling into the 4,000-square-foot venue on the West Side to trip the light fantastic to the music of a live band. You name the dance style, and this mostly older crowd, in the second half of their lives, have danced it.
"We love to dance and help people learn to dance and enjoy themselves," said Club Vice President Sonja Anderson. "My husband (Club Membership Secretary David Koppa) brought me here on our first real date, and we've been coming ever since."
The crowd is smaller than usual on this snowy Saturday in March, but about 10 folks are still out on the generously sized ballroom floor, memorizing the twirls and steps of popular line dances, taught tonight by Club Board Member Mack Sharp. His wife, Yong Sharp, usually heads the free, hour-long lesson in line dance, but she's home sick. He's no slouch, though, what with 15 years of experience. Tonight he teaches five dances, including a special request for Copperhead Road.
"Waltz, salsa, rumbas, jitterbugs, two-steps, three-steps, East Coast, West Coast," said Mack. "We don't discriminate. If there was one more coast, we'd do it."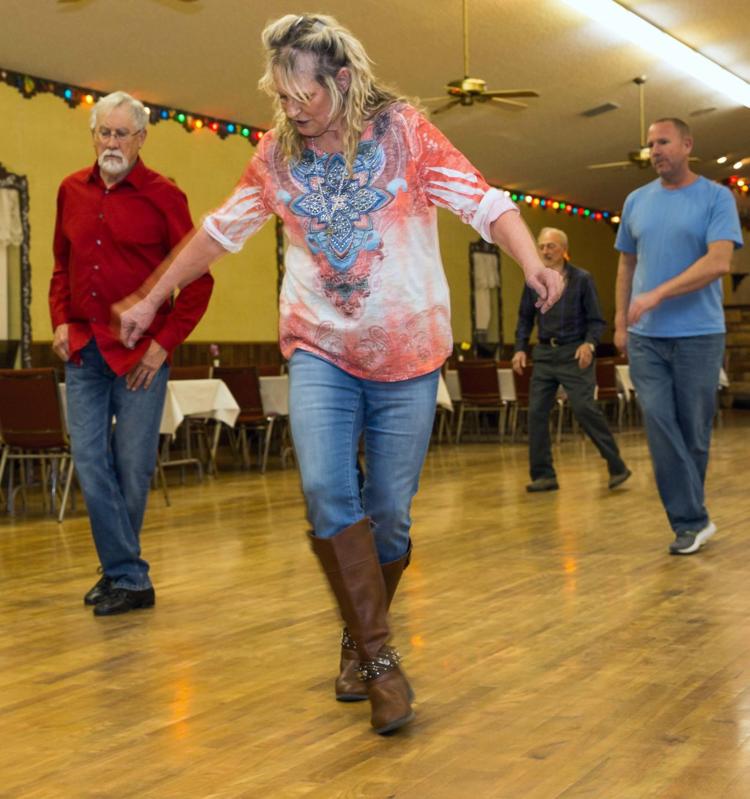 Once the line dancing winds down, the featured band kicks off three hours of music. It's the first Saturday of the month, so that means classic ballroom dancing. Tonight the music's provided by Masquerade, and they're doing one beloved song after another, including "The Girl From Ipanema." Couples pair off and sashay around the floor, while singles put their new line-dancing knowledge to good use.
It's a big year for the 160-person-strong club Mack calls a "family." Fifty years ago, it was founded as the International Polka Club by those who couldn't get enough of dancing to polkas, waltzes and other European folk music. But as times changed and members aged, the board became increasingly aware that if they didn't mix things up, the club might disintegrate. The club changed its name to the International Dance Club in 2012 in hopes of broadening its appeal.
"Some people will walk in, see an accordion, turn around and walk out," said Club President Ken Hartman. "They don't even give it the benefit of the doubt."
The nonprofit will celebrate its five decades March 30 at a 50th Anniversary Party, complete with almost a full day of live music and dancing. Rick Borger's polka band will play in the afternoon, and country western band Atomic Fireballs will play at night.
"That you can come to a place like this and not know the steps, and people will help you is huge," said club member Frank Wright, a retired District 11 school teacher. "This place operates on energy. It doesn't matter what age you are. This place attracts a good vibe."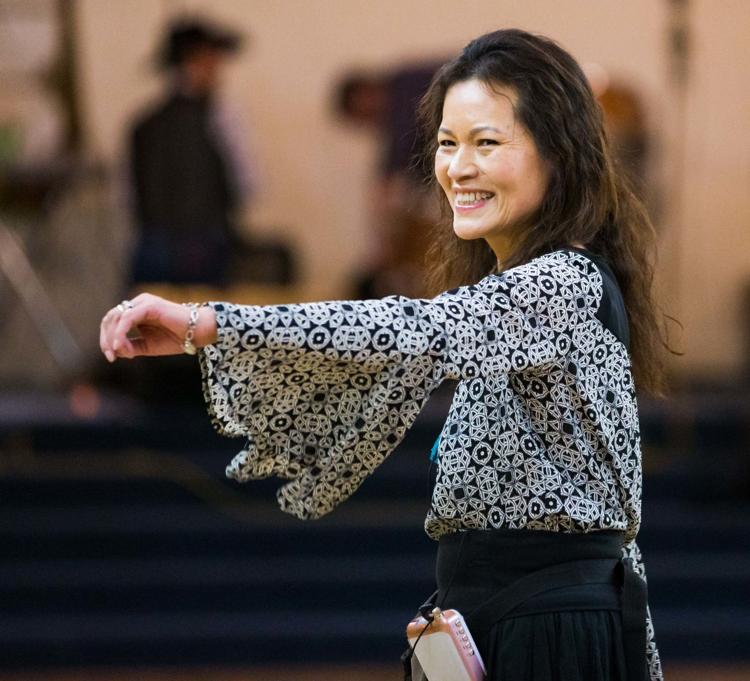 History lesson
It was 1969 when dance lovers created the new club's bylaws, elected officers and began to organize and promote dances. By the end of the first year, 75 members were attending events in venues around the Pikes Peak region, including Acacia Hotel and the Green Mountain Falls Center in Green Mountain Falls.
Membership soon soared to 300 folks, and board members had to find a permanent venue large enough to house its well-attended dances. They discovered it in an unfinished church building at 2422 Busch Ave. and held their first dance there in March 1979.
The popular Czech dance style saw its heyday during the 1970s and '80s, when club members donned red and white uniforms before hitting the dance floor to the sounds of famous polka bands, such as Herb Eberle and Don Lipovac. Some years later, though, the dance began to lose its luster, as aging members tired of shaking their tail feathers.
"It's a vigorous dance," said Hartman. "It's hard to keep up."
"I get winded on a fast polka," agreed Anderson.
In its place, members developed a love for ballroom dancing, which prompted a retooling of the club's schedule. Nowadays, the group has branched out even further and regularly invites bands of all varieties to perform on Saturday nights. There's country, ballroom and swing by bands from around the state, including JoRiCa, Springs Band and Alan Polivka. It's a delicate balance of keeping their older members happy with the occasional polka and at the same time bringing in fresh, younger blood.
"Swing dance is transgenerational. There's something about swing. The energy of it appeals to young people," said Hartman. "It's the same thing with salsa. We want to pass the club on to the younger generation."
Hartman, who once played trombone, trumpet and tuba, joined the club in 1975. He knew nothing about the inner workings of polka until he was invited in college to join the polka band Columbine. After a 30-minute music lesson, he learned the secret: The accent is on the upbeat.
Now, though, this former high school art teacher has branched out into the world of dance. You can find him roaming the Front Range most nights of the week, hunting out venues where dance lovers gather, to join in the festivities and to put a bug in their ear about Saturday nights on Busch Avenue.
While it's always a goal to attract more members, those fees aren't what keep the club financially afloat. They rely on the rental fees they charge all manner of groups and individuals to rent the large venue for weddings, recitals, special events, square dances and other clubs.
The International Dance Club is gaining steam lately with a couple of changes: more advertising via flyers and discount coupons and a giant sign on the front of the building, thanks to Wright.
"Membership is open to anyone," said Hartman. "There are no qualifications. You just need to have a warm body and be breathing."