Everything hinges on that first sentence for novelist Peter Heller.
Then Heller unfurls his story, focused more on the poetic language for which he's praised than on the plot's ins and outs, which come to him from the ether.
"That's the great thing about fiction," said the Denver resident. "Stuff just flutters down on your laptop."
That's how he wrote his much-acclaimed 2012 post-apocalyptic novel, "The Dog Stars," and that's how he's written his most recent outdoors thriller, "The River." The New York Times called it a "modern day survival tale" and named it one of a dozen new books to watch for in March.
"They had been smelling smoke for two days," reads the first line of his prologue.
"That's what I wrote first — the beginning," Heller said. "I came up with the poetry. I'm interested in the music of language. The story rides the back of the language. It's the reverse of what other people do."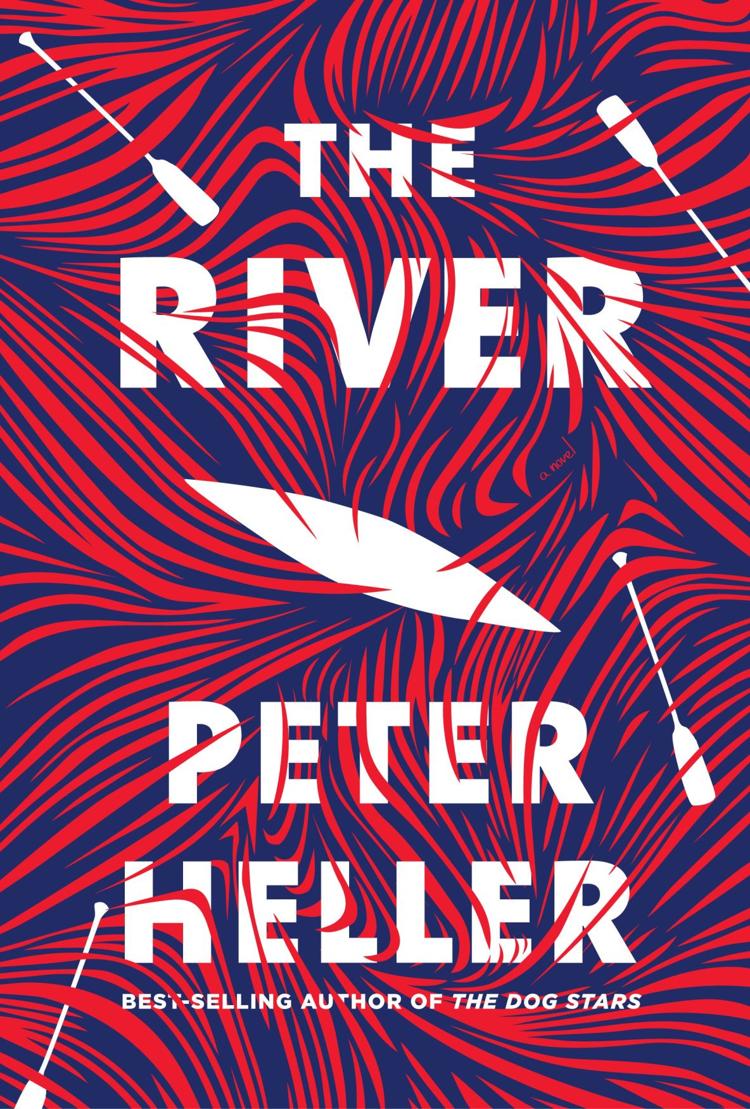 "They" are Jack and Wynn, best buddies in college who decide to canoe the Maskwa River in Northern Canada, a trip based on Heller and his wife's fourth date running the Winisk River in northern Ontario. What the men envision as a low-key adventure and escape from modern distractions turns into a fight for their lives as they wade into a domestic disturbance and a forest fire rages before them.
"(A) poetic and unnerving wilderness thriller. … Full of rushing life and profound consequences. Every move Jack and Wynn make along the river has the chance to kill them or those they're trying to save, and the result is a novel that sweeps you away, each page filled with wonder and awe for a natural world we can quantify with science but can rarely predict with emotion," critic Tod Goldberg wrote in USA Today.
As Heller fleshed out his main characters, they became more familiar to him. Then he realized he was Jack, and Wynn was his longtime friend, the artist Jay Mead, whom Heller met at freshman orientation in college, where they talked books, the environment and expeditions into the wild.
"I try to not think about it. I follow the voice," said Heller. "I train myself to immerse the readers as quickly as possible. I use a lot of sense detail. You always hear, 'Show, don't tell.' But in some ways, if you let the reader smell the country and feel the warmth of the sun and hear the splash of the stick bobbing in the current, those details help a reader get fully immersed. They don't want to be anywhere else."
His fictional characters aren't identical to their real-life counterparts. Heller isn't a ranch kid, nor is he as tough as Jack. But there are glaring similarities, such as Wynn's habit of creating ephemeral art out of sticks and feathers he collects as they camp beside the river. Or Jack's keen spidey senses, which play a vital role in the novel.
Heller was 17 and at a party in New Hampshire when he noticed a despondent-looking man whom everyone treated cautiously. Heller struck up a conversation with the geochemist, who made his living on the river, only to learn that his wife had died two months earlier on their canoe trip down a remote river. One morning she went over a berm to go to the bathroom and never came back, the man told him.
"I said, 'Bear attack?' He said there were no tracks. He said he searched for three days. I walked away and knew he was lying. My antennae was up. I thought that SOB killed his wife, or something happened and he covered it up."
The story marinated in his subconscious for four decades before Heller was writing it into his new book. That's an aspect of fiction writing he likes best: Life experiences accidentally on purpose get woven into his work.
"I came up as a kayaker and love running rivers I'd never run," he said. "Narrative can be like a river. You follow it around a corner, and you never know what's going to be there. Before you know it, the story comes into something I'd been really concerned about for a long time."
Before Heller embarked on novel writing, he was an award-winning adventure writer and contributing editor at Outside, Men's Journal and National Geographic Adventure. He's also written nonfiction, including "The Whale Warriors" and "Hell or High Water: Surviving Tibet's Tsangpo River."
Fiction was always his first love, but nonfiction paid the bills. He still accepts travel writing assignments, mostly from Travel + Leisure magazine, but his heart's in the novels.
"Once you start making it up, you can't go back," he said. "I enjoyed what I was doing before. Taking expeditions all over the world — these stories were beyond my wildest dreams. I'd been wanting to write fiction since I was 11, so it's such a thrill to do what you've wanted to do since you were a kid."
Contact the writer: 636-0270