The Gandalf-like godfather of the Manitou Springs arts scene — painter, poet and teacher Charles H. Rockey — died Sunday at age 87, friends of the beloved artist report.
In a town that takes art seriously, Rockey did so with a signature sense of whimsy inspired by the "fairy tale land" he saw around him. That perspective and affection came through in the nearly 1,000 paintings he did of his adopted hometown of almost 50 years.
"Manitou without Rockey just isn't Manitou. He was the heart and soul of this little town," resident and former Gazette editor Warren Epstein said by email. "He cared so much about Manitou, and he painted it constantly."
Rockey was born in 1932 in Baltimore but grew up in Evergreen. He fell in love with Manitou during a turn teaching arts and crafts to troops at Fort Carson. He settled his family in a historic three-story building fronting Canon Avenue in the early 1970s and taught for almost 30 years for Colorado Springs School District 11, primarily at North Junior High, before retiring to focus on his art full time.
But Rockey didn't just make art full time. He "lived art, breathed art" every waking moment, said friend and collaborator David Ball.
"His priority was always making a piece of artwork. Any chance he got, he was painting, sketching ... writing," Ball said for a February Gazette profile on Rockey. "He'd rather go paint a painting than tend to a garden, even though he loves gardens. He just loves painting gardens."
As demand for his works grew, Rockey steadfastly continued to give away or lend out his paintings. He wasn't good about keeping records, so his family is hoping the community will help find and return pieces still out on loan.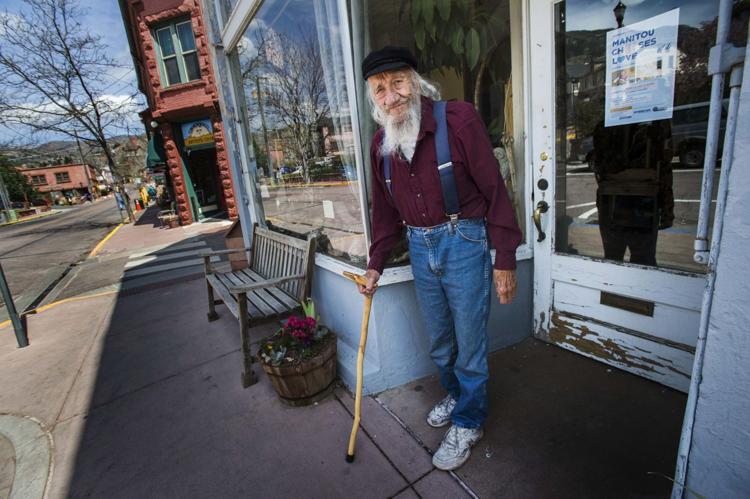 Seeing how buyers rushed the scene and plucked up his paintings at his only public sale almost 20 years ago, Rockey began work on a piece that would be accessible to all. That creation — "Love Songs of Middle-Time" — is an elaborately inked 3-pound coffee table tome containing more than 115 love songs and fables. It took about 14 years to complete and was published in 2015.
The book's $385 price tag covered production costs for the limited printing.
For Rockey, art was never about money, and it was less about visuals than emotions — specifically, love.
"One lady said, 'I have one of your paintings, and it gives me love,'" Rockey said in a May 2018 conversation with The Gazette. "I said, 'That's because I put love into it.' A hundred thousand times, it's happened — the verification of love. But the love's got to be in there, to come out."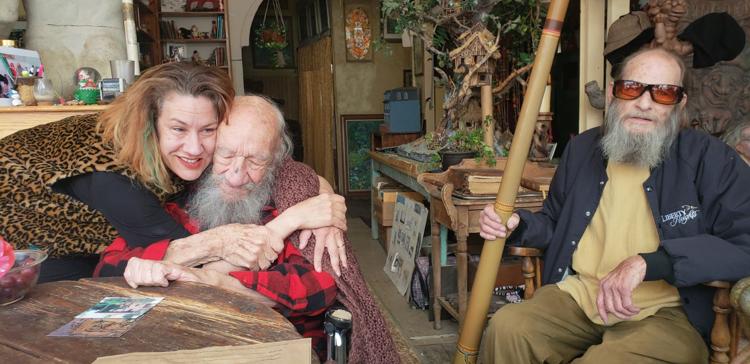 "It's not just like you're seeing something; you're feeling something," Hannah Rockey said of her father's art. "It's like music in the room."
After Rockey's health began to deteriorate, he set his pen down for good this year but remained a downtown fixture and inspiration. He often could be found at his workshop, sitting in his favorite chair, at his favorite table, taking in his favorite scene of the town amid a steady flow of friends, family and strangers lured in from the sidewalk.
"That's the one part that saddens me in life. I don't want to be alone. I'm not a good loner," Rockey said last year.
Fat chance of that, Hannah told her dad.
"I don't think it would be possible for you to be alone," she said. "I bet if I left here, within 15 minutes somebody would be by with soup or something ... or brought him dinner, or fixed his bed or done his laundry. I feel like it's impossible for dad to be alone in this community. It's a magical community like that."
A concert honoring Rockey and his legacy planned for June 30 at SunWater Spa likely will be "reimagined" as a memorial, said Manitou artist and musician Don Goede.
"He wanted to be there. And we were really hoping he would be there," said Goede, who planned to premiere his original song, "Rockey Road," this month at the dedication of a "little strip of road" off the alley behind Rockey's studio.
That plan is on hold as a city mourns and decides how Manitou Springs will honor the late artist and mark his passing as a community.
Epstein suggested the City Council consider adopting a rule about municipal growth dubbed The Rockey Rule:
"Whatever you build should be able to be imagined inside a Rockey painting...."