Already have digital access?
Help I forgot my Gazette password.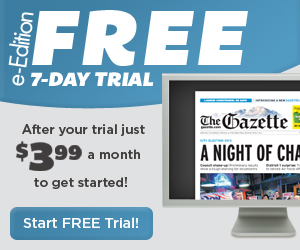 The e-Edition is the electronic replica of The Gazette, viewable 24/7 online. It contains all the articles, photos and advertisements as the printed version of the paper along with special features such as the ability to email stories to friends and family, access archive issues dating back to 1988, plus more.
Learn More
Join Now